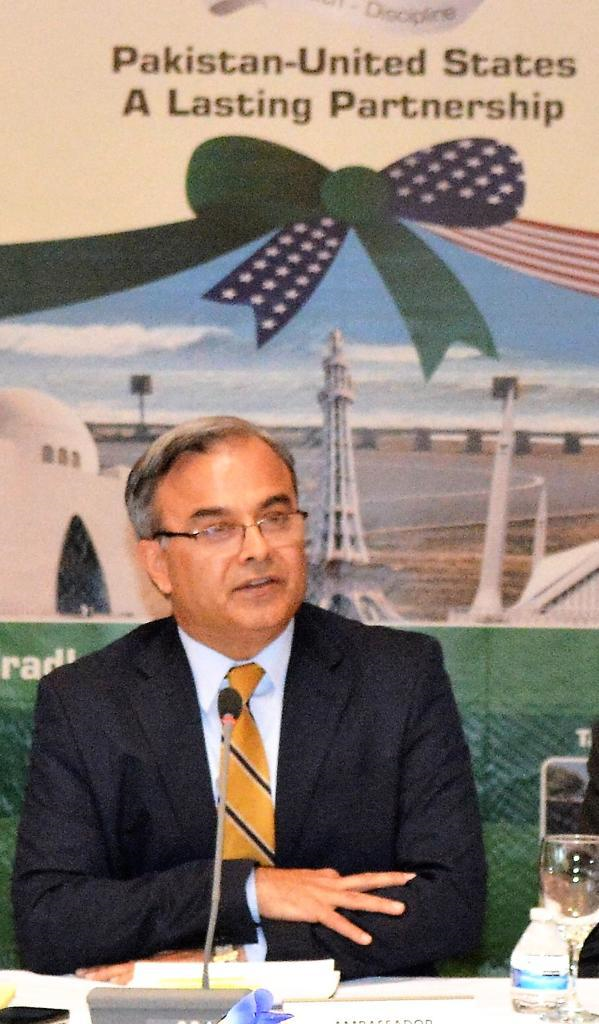 ---
Pakistan on Wednesday voiced regret that the United States did not condemn India's air incursion and urged the superpower to play its due role in maintaining peace in South Asia and beyond.

The statement was made during a briefing organised by Pakistan's Ambassador to the US Dr Asad Majeed Khan at the Embassy of Pakistan in Washington to update the international media regarding the ongoing situation. Dr Khan also covered a range of issues including deteriorating peace and security situation in South Asia.

Dr Khan said the stance taken by the US 'emboldened' New Delhi. He called on the United States to play a greater role in easing tensions between the India and Pakistan. "We would certainly like to have more, and would certainly like to see more active involvement of the United States."

With the nuclear-armed rivals embroiled in their worst crisis in years, the ambassador said the United States should have reprimanded India on its "uncalled for aggression".




"It is construed and understood as an endorsement of the Indian position and that is what emboldened them even more," Dr Khan told reporters when asked about the US statement.

But Dr Khan said Pakistan - which has an increasingly close relationship with China and rising friction with Washington - was eager for greater US diplomacy between Islamabad and New Delhi.

"There is perhaps no other country better placed than the United States to be able to play some role," he said, pointing to the US relationship with both countries.

PM to Modi: 'Let better sense prevail'

The armed forces on Wednesday announced it had shot down two Indian fighter jets that had attempted to violate Pakistan's airspace once again and has captured a pilot.

The military's media wing later released a video of the pilot, who introduced himself as Wing Commander Abhinandan bearing the service number 27981.

The development came a day after the country's civil and military leadership declared the violation of airspace by Indian fighter jets "uncalled for aggression" and decided that the country would respond at the "time and place of its choosing".

Kashmiris flee, prepare bunkers as India-Pakistan conflict fears grow

On Wednesday, US White House National Security Council official said that the risk of further military action by India and Pakistan was unacceptably high.

"The potential risks associated with further military action by either side are unacceptably high for both countries, there neighbours, and the international community," the official said on condition of anonymity.

"The United States is deeply concerned about rising tensions between India and Pakistan and calls on both sides to take immediate steps to de-escalate the situation."

With additional input from the AFP and Reuters.