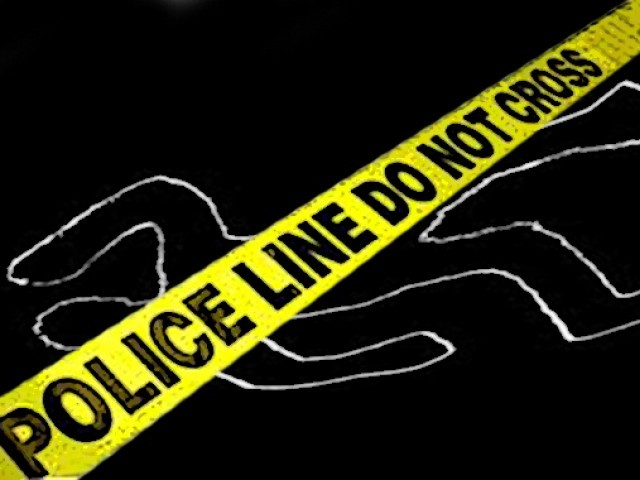 ---
FAISALABAD:

A robber was killed during an encounter with police in Faisalabad's Jaranwala area, Express News reported on Thursday.

A police official said that Muhammad Ashfaq, a resident of Dunya Pur, was travelling in his vehicle when two robbers, riding a motorcycle, intercepted him near Balochni police station.

He added that the culprits snatched mobile phones, Rs20,000 in cash and other valuables from him at gun point. The official maintained that while the outlaws were carrying out the robbery, people in the area informed the police regarding the incident.

He mentioned that a police team, headed by Jaranwala SP Imran Malik, reached the spot and challenged the robbers. He highlighted that the accused opened fire on the police team and tried to escape.

During the shootout, one of the suspects was killed while the other was taken into custody, he said.

The police official disclosed that the deceased robber was identified as Khurram, a resident of Manawala area, while the arrested accused was identified as Zulfiqar, a resident of Nankana district. The suspect has been shifted to the police station for interrogation.

Meanwhile, police said that both the culprits were wanted by police for several criminal cases of a heinous nature and had been evading arrest for a long time.

Police have registered a case against the suspect and have opened investigations.

On January 12, police arrested a 'wanted' robber during a raid in Sargodha.

The police force received a tip-off that a 'wanted' robber, belonging to a notorious criminal gang, was spotted in the area. The team raided the hideout and apprehended the culprit identified as Ansar Abbas, a resident of Chak No 6.

Police also seized a 30-bore pistol, Rs50,000 and other valuables from the possession of the accused. The culprit used to commit robberies in different areas.

The accused was wanted by the police for several robbery cases and was a habitual criminal.