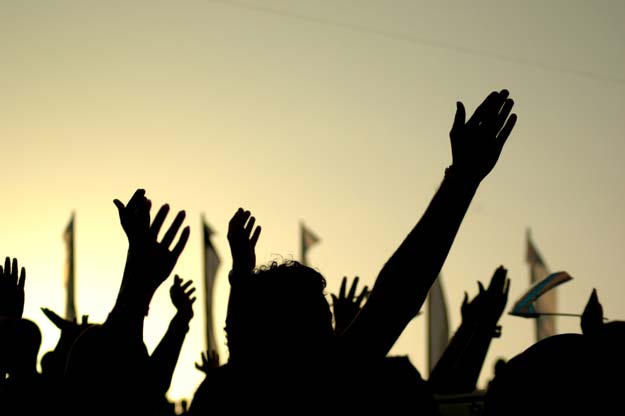 ---
HYDERABAD: The Finance Minister Asad Umar's announcement in Finance Supplementary Bill, 2019, of 50% reduction in the overall rate of Gas Infrastructure Development Cess (GIDC) for the fertiliser sector seems to have failed to provide the desired relief to the farmers.

While the fertiliser industry has already indicated that they cannot pass on the entire impact of the concession to the farmers, the agriculturists have squarely rejected the proposed relief as insufficient.
The Sindh Chamber of Agriculture (SCA), a farmers' lobbying group, said on Sunday that the bill has completely failed to provide respite to the agro economy which is reeling from water shortage, expensive inputs and low crop rates.

Qabool Muhammad Khatian, SCA's President, who chaired the chamber's meeting in Hyderabad, demanded that the federal government reduce the rates of fertiliser to what existed before Pakistan Tehreek-e-Insaf (PTI) came to power. The farmers' representatives from Karachi, Sukkur, Sanghar and other districts attended through video link.

Farmers demand Punjab return Sindh's stolen water

According to Khatian, a urea bag was being sold for Rs1,380 and a Diammonium Phosphate (DAP) fertiliser bag at Rs2,800 prior to July, 2018 elections. The prices suddenly swelled to Rs1,850 of urea and Rs3,800 of DAP fertiliser in the months following the elections, he added.
"Even if the rate is reduced by Rs200 per bag as announced by the finance minister, the farmers will still be getting fertiliser at very expensive rates," he said. Umar, while announcing the mini budget, had expressed hope that the 50% concession would enable the industry to reduce the price of fertilizer by Rs200 per bag.

The SCA also reiterated its dissatisfaction over the Rs1,300 per 40 kilogrammes wheat procurement rate as fixed by the Sindh government and demanded its revision to Rs1,500.

The farmers were also apprehensive that the persistent shortage of water at the Sukkur and Kotri barrages can entail a food crisis for the country, particularly for Sindh.
COMMENTS
Comments are moderated and generally will be posted if they are on-topic and not abusive.
For more information, please see our Comments FAQ