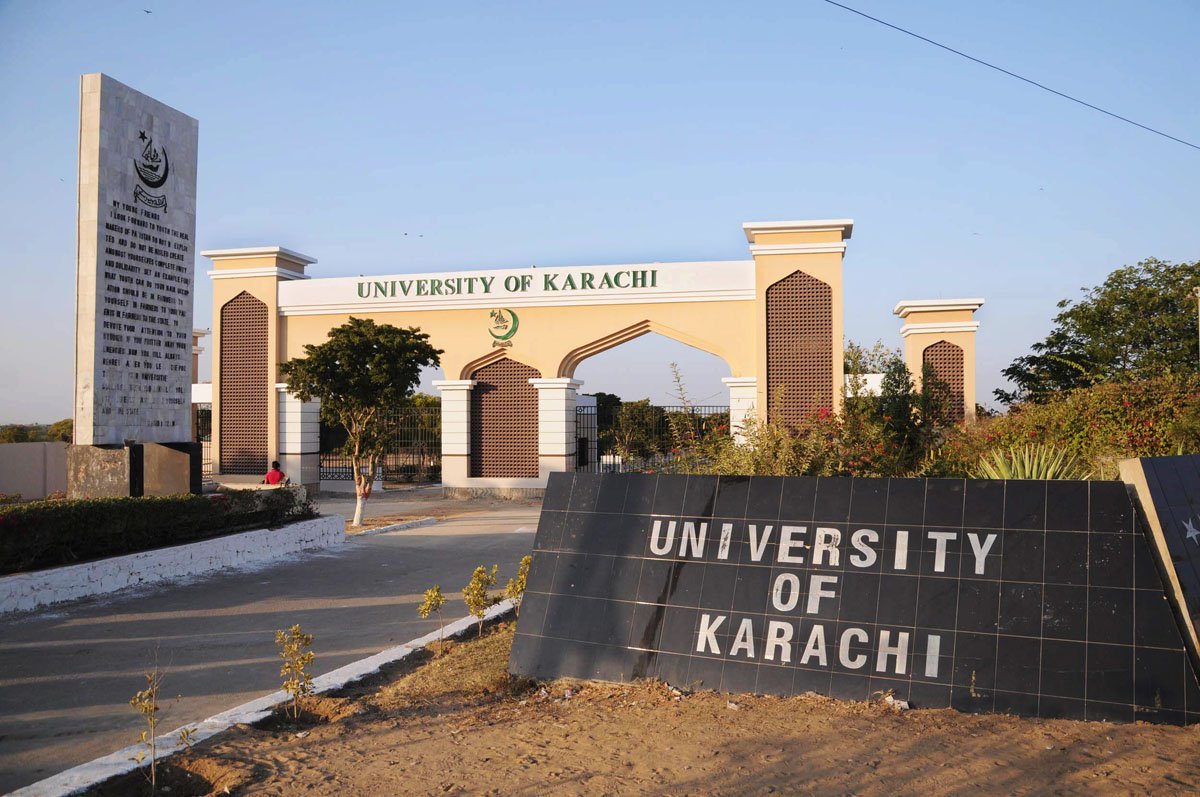 ---
KARACHI: The Higher Education Commission (HEC), Pakistan awarded grants for 25 projects proposed by research scholars of Karachi University (KU). The grants amount to a total of Rs81.43 million.

Under its National Research Programme for Universities, HEC awarded a grant of Rs6,289,904 to a project proposed by Dr Afsheen Aman of Dr AQ Khan Institute of Biotechnology and Genetic Engineering (KIBGE). The project proposed by Dr Asia Naz of Pharmaceutical Chemistry was awarded a grant of Rs6,212,383, project by Dr Muhammad Haris Shoaib from Pharmaceutics was awarded Rs2,996,236, project by Dr Huma Ikram of Biochemistry, Rs1,123,238, project by Dr Ishrat Jamil of KIBGE, Rs2,574,527, project by Dr Maqsood Ali Ansari from Genetics, Rs1,000,483, project by Dr Nousheen Mushtaq of Pharmaceutical Chemistry, Rs1,245,452 and the project proposed by Dr Seema Shafique from Centre of Excellence for Marine Biology was awarded Rs3,827,324.

KU conference : Scholars call for research in social sciences

Furthermore, a project proposed by Dr Shah Ali Ul Qadar of KIBGE was awarded a grant of Rs3,044,650, project by Dr Sitwat Zehra from KIBGE was awarded Rs1,982,177, project by Dr Syed Abdus Subhan of Microbiology, Rs4,257,424, project by Dr Syeda Nuzhat Nawab from KIBGE, Rs3,183,222, project by Dr Tasneem Adam Ali of Microbiology, Rs4,386,079, project by Dr Syed Zamin Shaheed Siddiqui from Botany, Rs2,125,375, project by Dr Abdul Hameed of Halophyte, Rs2,700,324, project by Dr Abid Hasnain from Food Science, Rs8,639,207, project by Dr Anwar Ali of Physiology, Rs3,513,248, project by Dr Humaira Bano from Chemistry, Rs1,968,158, project by Dr Lubna Naz of Physiology, Rs1,438,691, project by Dr Muhammad Sohail from Microbiology, Rs2,549,375, project Dr Sadaf Ahmed of Physiology, Rs3,961,258, project by Dr Salman Gulzar from Halophyte, Rs5,006,845, project by Dr Shaista Perveen of Chemistry, Rs2,589,338, project by Dr Taseer Ahmed Khan from Physiology, Rs1,406,050, and project proposed by Dr Irfan Aziz of Halophyte was awarded a grant of Rs3,412,662.

KU Vice Chancellor congratulated the research scholars. "To promote high-quality research in society, we have to establish a research-friendly environment," he said.

Published in The Express Tribune, January 17th, 2019.
COMMENTS
Comments are moderated and generally will be posted if they are on-topic and not abusive.
For more information, please see our Comments FAQ