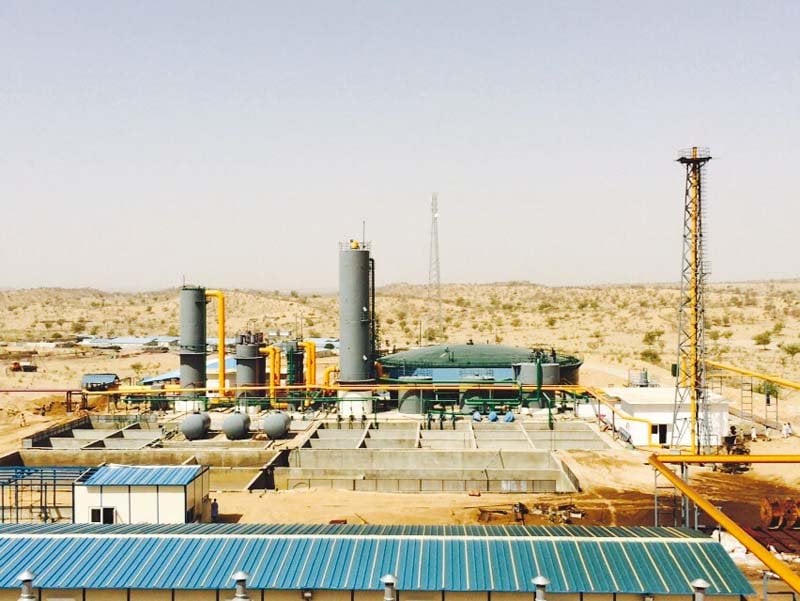 ---
HYDERABAD: The federal and provincial governments will lay a 143 kilometre railway track to connect the Thar coalfield to the nearest railway station. Special Assistant to Prime Minister on Power Shahzad Qasim, and Sindh Energy Minister Imtiaz Shaikh agreed to this proposal from the Sindh Engro Coal Mining Company (SECMC) on Thursday during a visit to the coalfield in Thar.

SECMC Spokesperson Mohsin Babbur said that the railway track is required for the transportation of indigenous coal to lignite fired power plants in Jamshoro and other areas. Qasim asked the SECMC to submit a formal proposal so that he may initiate the process with Pakistan Railways. "I will take up the proposal at all federal government forums to get the desired funding and necessary approvals," he said.

The provincial energy minister added that the Sindh government was willing to work with the federal government on any project to harness energy sources like coal.

Shaikh said that the Sindh chief minister has extended his full support in exploring ideas to bring Pakistan out of energy crisis for sustainable economic growth. SECMC Chief Executive Officer (CEO) Syed Abul Fazal Rizvi said that they are very close to producing electrons from 660 megawatt power plants. He said if coal supplies to lignite fired plants began from Thar, foreign exchange reserves of around $350 million could be saved annually by cutting coal import.

Published in The Express Tribune, January 11th, 2019.
COMMENTS
Comments are moderated and generally will be posted if they are on-topic and not abusive.
For more information, please see our Comments FAQ