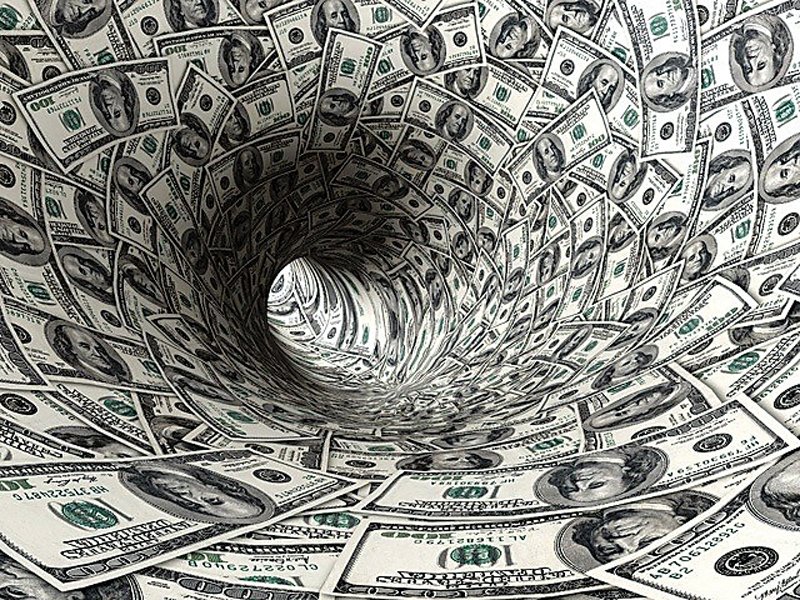 ---
KARACHI: The foreign exchange reserves held by the central bank dipped 3.28% on a weekly basis, continuing to go down for the third consecutive week, according to data released by the State Bank of Pakistan (SBP) on Thursday.

The falling reserves raise concern about Pakistan's ability to meet its financing requirements. Earlier, Saudi Arabia provided financial assistance to Pakistan, which pushed the reserves above $8 billion but they later started falling again.

Moreover, the third $1-billion loan tranche from the kingdom is expected to arrive next month. Separately, China has agreed to provide much-needed support for the fast depleting reserves.

On January 4, the foreign currency reserves held by the SBP were recorded at $7,048.7 million, down $239 million compared with $7,287.5 million in the previous week.

Pakistan set to issue 'Panda bond' in Chinese currency

The decrease was attributed to external debt servicing and other official payments.

Overall, the liquid foreign currency reserves held by the country, including net reserves held by banks other than the SBP, stood at $13,597 million. Net reserves held by banks amounted to $6,548.3 million.

In November last year, Chinese Embassy Deputy Head of Mission Zhao Lijian assured Pakistan of a financial package to boost its flagging foreign currency reserves, hinting that it would be bigger than that pledged by Saudi Arabia.

China also agreed to immediately give a loan of $2 billion to Pakistan, a move meant to provide much-needed breathing space to the new government.

Rs167m recovered from Pakistanis owning foreign assets, FBR informs SC

Earlier, the reserves dipped to $9.06 billion, forcing the central bank to let the rupee depreciate massively for the fourth time since December 2017 and sparking concern about the country's ability to finance a hefty import bill as well as meet debt obligations in coming months.

In April, the SBP's reserves increased $593 million due to official inflows. A few months ago, the reserves surged due to official inflows including $622 million from the Asian Development Bank (ADB) and $106 million from the World Bank.

The SBP also received $350 million under the Coalition Support Fund (CSF) earlier.

In January, the SBP made a $500-million loan repayment to the State Administration of Foreign Exchange (SAFE), China.