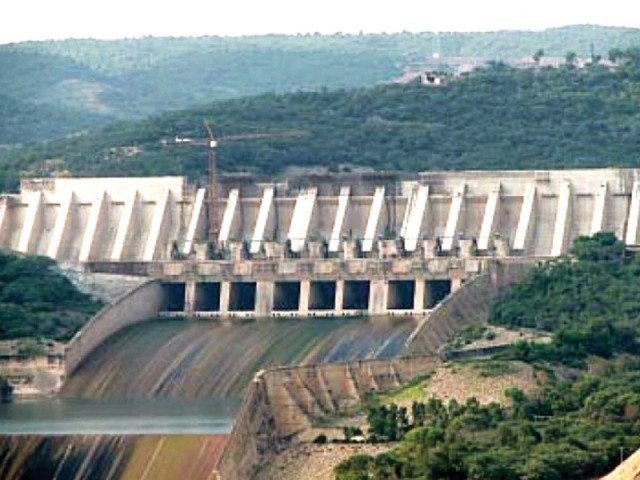 ---
ISLAMABAD: Chairman Water and Power Development Authority (WAPDA) Lieutenant General (retd) Muzammil Hussain on Wednesday defended handing Abdul Razzak Dawood's company, Descon, the contract of Mohmand dam's construction.

Dawood is also an Adviser to the Prime Minister on Commerce, which is the conflict.

"The bidding process started before the current government came into power. Hence handing out a contract to Descon in building the dam is not a conflict of interest," Hussain clarified.

Addressing a press conference in Islamabad, Hussain stated that the bidding was in compliance with the Public Procurement and Regulatory Authority (PPRA) rules.

Mohmand Dam construction to commence by April 2019

General (retd) Muzammil Hussain said that the bidding of Mohmand dam will be completed according to PPRA rules. Two joint ventures came forward for biding which included Descon and Gheezonba while the other was FWO and Power China Company.

"FWO and Power China Company did not have the experience and qualification required to win the bidding," the chairman said adding that the winning Gheezonba has 70 per cent shares and Descon has 30 per cent shares.

Talking about the delay in laying the foundation of the project, chairman WAPDA added that owing to the prime minister's busy schedule the project could not be inaugurated on January 2, however, he assured that the Mohmand dam project will be inaugurated within two weeks. And within 10 weeks, the contractors will reach the dam site with the machinery.

Firm owned by PM aide set to win Rs300b Mohmand Dam contract

Lieutenant General (retd) Muzammil Hussain also said that the rates for obtaining land for Mohmand Agency have been fixed. Amount for preferred land has been transferred to the deputy commissioner's account. The construction of dam will provide employment to around 6,000 people while 18,000 acres of land will be made fertile.

The Mohmand Dam project was initiated by the previous Pakistan Muslim League-Nawaz government in 2017. The Water and Power Development Authority (Wapda) issued tender documents for construction of the main dam in November 2017 and in response two bidders – CGGC-Descon joint venture and FWO-PC joint venture – submitted bid.