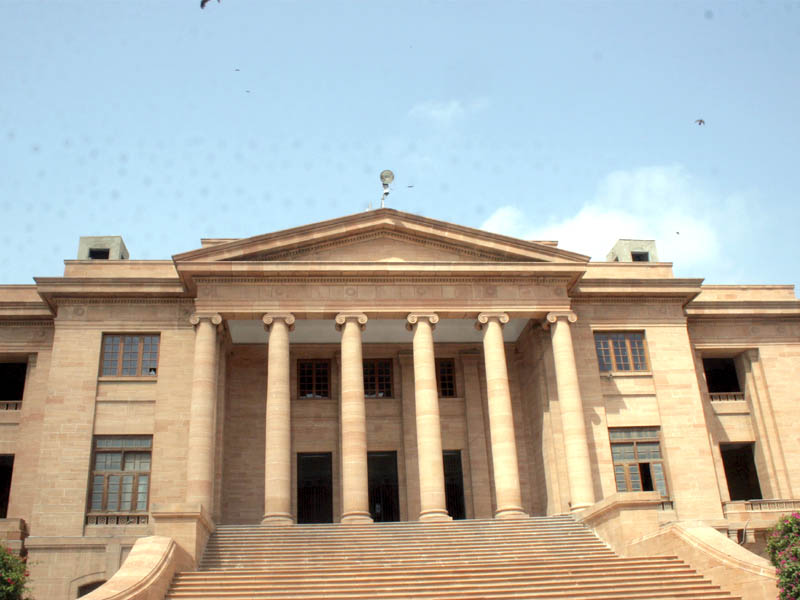 ---
KARACHI: The Sindh High Court (SHC) on Tuesday rejected the contempt of court plea filed by a builder against Karachi Metropolitan Corporation (KMC), regarding the demolition of a restaurant under construction at Bagh Ibne Qasim.

Counsel for KMC, Advocate Sameer Gazanfar, argued that the land for the restaurant was acquired at Bagh Ibne Qasim in 1999 and instead of taking up the issue of regularisation with the KMC, a case was filed in the court.

Ghazanfar further said that the Supreme Court (SC) had placed a ban on commercial use of parks. A divisional bench comprising Justice Junaid Ghaffar and Justice Yousuf Ali Syed rejected the contempt of court plea against KMC and also dismissed the plea for stay against the demolition.

Plea against Alvi

The SHC ordered the petitioner to produce record of the plea he had filed against the election of Dr Arif Alvi as President of Pakistan by January 21. A two-member bench comprising Justice Iqbal Kalhoro and Justice Shamsuddin Abbasi heard the case.

Petitioner, Azmat Rehan, argued that Dr Alvi was involved in tampering the court's record. He claimed that the current SHC chief justice had also issued orders against him.

The petitioner said that Dr Alvi, in his affidavit in the case under trial in court since 1977, thrice misquoted that he was the co-trustee of Alvia trust and in a claim on Salt Bank at Hawkes Bay, he declared himself as trustee. He said that a person involved in tampering court records could not be president of the country.

Published in The Express Tribune, January 2nd, 2019.
COMMENTS
Comments are moderated and generally will be posted if they are on-topic and not abusive.
For more information, please see our Comments FAQ