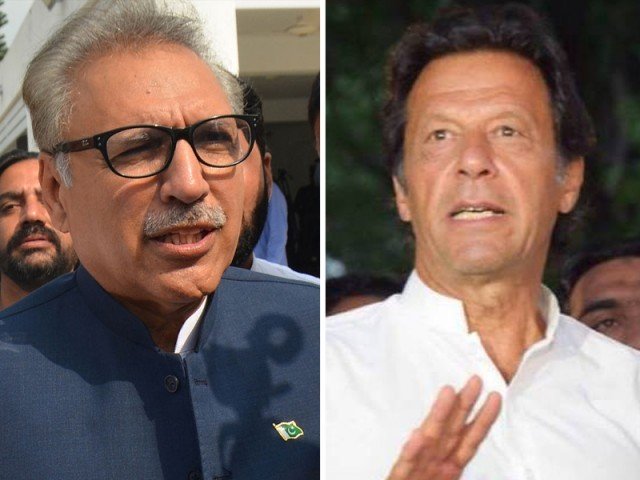 ---
ISLAMABAD: Prime Minister Imran Khan said on Tuesday that 2019 would be the year of the beginning of Pakistan's golden era and pledged to wage "jihad" [war] against the "four ills of our country -- poverty, illiteracy, injustice and corruption".

Felicitating the nation on the New Year, Prime Minister Khan said in a tweet, "Our New Year resolution is to wage Jihad against the 4 ills of our country: poverty, illiteracy, injustice and corruption. InshaAllah 2019 is the beginning of Pakistan's golden era."

President Arif Alvi also took to social media to wish the nation a happy New Year. He prayed for the welfare and prosperity of the country and its citizens. "May Pakistan continue to progress and grow." The president also expressed his hope that poverty and unemployment would be eliminated from the country in this year.

Information Minister Fawad Chaudhry and Foreign Minister Shah Mahmood Qureshi also greeted the nation on the New Year. In his message, Qureshi said 2018 was the year of change and 2019 is the year of struggle. "Our efforts for economic development will yield fruit this year and through economic diplomacy foreign investment will increase manifold," he said.

'2019 is year of progress', says DG ISPR in new year's greetings

"2019 will be the year of economic stability, bright hopes and aspirations for the Pakistanis living abroad," he said, adding that the issues of overseas Pakistanis would be resolved on a priority basis. "We will promote our external relations in accordance with our party manifesto to bring peace and stability in the region."

Chaudhry said in a separate message that the New Year would prove to be a bright step towards new Pakistan. "The nation achieved its political destination under the leadership of Imran Khan last year and this year, it will achieve its economic destination. The nation will head toward economic stability with a speedy pace in the New Year," he said.

In a tweet, Finance Minister Asad Umar expressed confidence that 2019 would see Pakistan on the path to sustained prosperity and peace. He added that Pakistan would also see this year the laying of the foundation of a society offering equal opportunity to all its citizens.
COMMENTS
Comments are moderated and generally will be posted if they are on-topic and not abusive.
For more information, please see our Comments FAQ