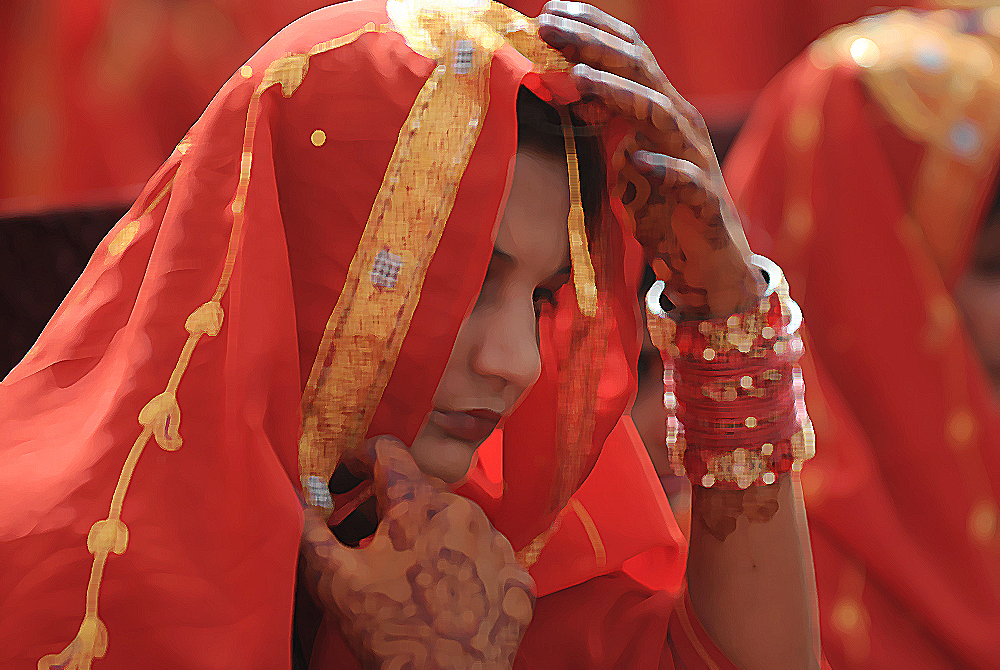 ---
RAWALPINDI: A 19-year old young bride was sold by her husband in prostitution, raped at gunpoint, tortured and kept in illegal confinement for months.

The speech-impaired victim after escaping from her husband explained her ordeal to her maternal grandmother in sign language, who filed a case with the Race Course police station.

According to the police a case has been registered against holding a 19-year old speech-impaired woman hostage and sexually assaulting her within the limits of Race Course police station.

Three-year-old girl left to die in cold after rape in Abbottabad

Police officials, keeping the identities secret for the privacy of the victim, said that the complainant stated that her granddaughter was married to Amin. She said that one day, her granddaughter came in distraught condition and explained sign language that Amin used to force her to have sex with his friends and even sold her as a prostitute.

The victim explained that Amin and his friends Jamil, Amir Bhatti, Shakeel, Shehzad, Shagufta, Attiya held her hostage in the house where Jamil, Shehzad and his three unidentified friends, whom she can recognise if brought before, used to play cards each evening, do drugs and would sexually assault her on gunpoint.

The complainant said that Jamil took her granddaughter to a quarter in Bangash Colony in Pirwadhai area and sexually assaulted her for three days. During these three days, Jamil also called up Zahid and Amin. The trio, according to victim also took money from other people to have forced sex with her. The victim, getting a chance, managed to escape and reached her grandmother for help.

Race Course police says it has registered the case and started investigation.

Two girls kidnapped

Meanwhile, two girls were kidnapped in separate incidents on Friday. According to police, a woman told Pirwadhai police Salamat and his accomplices have kidnapped her 16-year-old daughter.

Noor Ilahi told Taxila police station that his 17-year old daughter has been kidnapped by unidentified men. Police have registered the case and started investigation.

Fatal accidents

Two traffic incidents claimed two lives on Friday. According to police, Fahim told Waris Khan precinct that he was walking home with his father Shamim Ahmed when a car, which was being driven carelessly by the driver, crushed his father.

Eight-year-old girl 'raped, tortured to death' in Nowshera

Fahim said his father was critically injured and died on way to hospital. The driver, later identified as Danish, managed to escape from the crime scene.

In another incident, Liaquat Hussain told Kahota police station that he was going in a private taxi in which other people were also on board.

The driver was speeding, Hussain said. The vehicle went of the driver's control and rammed into a boulder. All the people sitting in the vehicle were injured, whereas Waqar Ahmed succumbed to the wounds. Police have arrested the driver and started investigation.
COMMENTS
Comments are moderated and generally will be posted if they are on-topic and not abusive.
For more information, please see our Comments FAQ