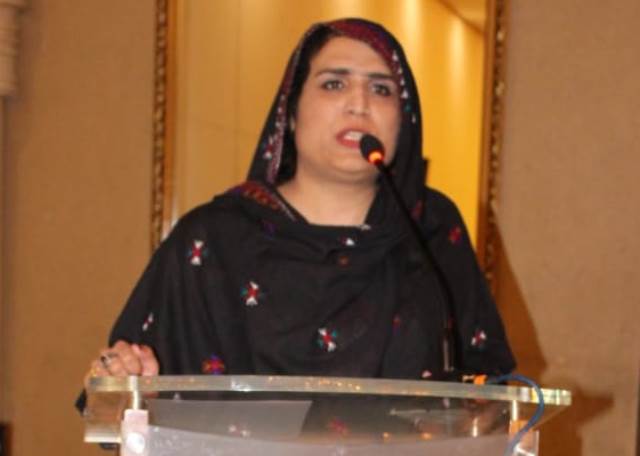 ---
KARACHI: Transgender activists and representatives from the civil society demanded the need to formulate legislation and policies that push forward for the inclusion of transgender students at educational institutions across the Sindh and Balochistan province.

A provincial consultation on "Promoting Gender Affirming Learning Ecosystem" was organised by the United Nations Development Programme in Pakistan (UNDP) on Thursday.

Komal Afridi, a transgender activist from Quetta, stressed the need to establish an education system where transgender persons are not harassed or bullied at schools and other educational institutions for their gender identity.

"When I went to school, I felt I was going to jail because I was so scared of the security guard and older boys in my class who would harass me for being a transgender," Afridi lamented.

According to the activist, her recent visit to a learning centre in Quetta was also not a pleasant experience. "I wanted to learn English language and move ahead in my life but I was told by the instructor to instead become a dancer to avoid 'spoiling' the environment of the classroom," she said.

Karachi's transgender community protests against rising violence

Addressing those in attendance, Dr Salman Asif, gender advisor at UNDP said. "Educational institutes should not discriminate, stigmatise or disenfranchise students on the basis of their gender."

"We must promote such inclusive environments that are open to all without any discrimination of their gender or sexual identity; there is a need to change the culture of discrimination that prevails at our educational institutes," he said.

Qamar Naseem, programme coordinator at Peshawar-based Blue Veins pointed out that the Constitution of Pakistan talks about gender equality and education, which is enshrined as a fundamental right for all citizens through Article 25-A (right to education) and Article 37 B (promotion of social justice and eradication of social evils).

"Despite the push for policies to achieve gender equality at educational institutes within the National Education Policy, formulated by the Ministry of Federal Education in 2017, we see transgender individuals not being included within this policy," Naseem said.

The programme coordinator lauded the efforts of Punjab government, which recently passed a special instruction for compulsory inclusion and enrolment of transgender students across the educational institutions.

'Transgender community experiencing social exclusion'

Naeem pointed out serious under-counting of transgenders across Pakistan in the latest census of 2017.

"The government wasn't even aware of how many transgender persons there are in the country," he said and added, "latest census says there might be around 10,000 who identify themselves as transgenders, but in Karachi alone, there are more than 15,000 transgenders."

Veteran transgender activist Bindiya Rana from the Gender Interactive Alliance (GIA) emphasised the need to invest in adult education, and the establishment of vocational training institutions for the transgender community.

"The only successful education policy for any transgender is a policy that is considerate of their needs," Rana said, pointing out the need to promote an incentive and support-based mechanism that encourages the transgender community to complete their education.

"Without incentive or monetary support, it is quite hard for any transgender to be motivated to complete their education; travelling and other daily expenses cannot be managed by many of them, who are forced to become beggars or dancers in our society," the activist maintained.
COMMENTS
Comments are moderated and generally will be posted if they are on-topic and not abusive.
For more information, please see our Comments FAQ