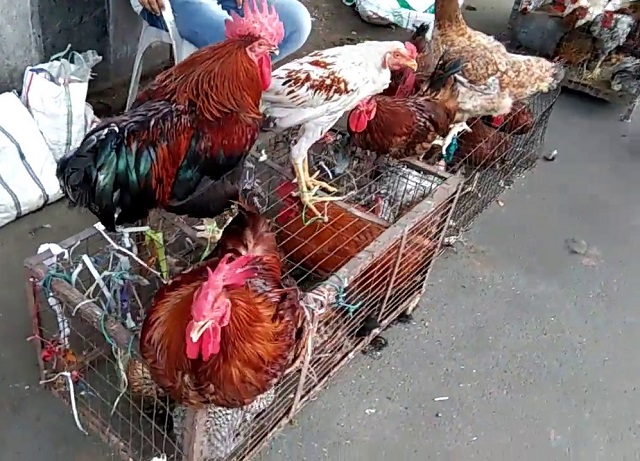 ---
MULTAN: In a bid to promote poultry farming, at least 30,000 desi birds, being reared at local government poultry farms and units, will be given to the masses at subsidised prices from February 2019.

This was said by Poultry Development Officer Dr Salma Naz in Multan on Monday. She said the livestock department has started seeking applications from citizens in this regard.

She said the provision of poultry units would enable the masses to have an additional income. She remarked that citizens' interest and queries related to desi poultry birds was on the rise for the past few days as she received a number of phone calls.

She maintained that 11 government poultry farms were operating across the province. "Among them, two poultry farms serve as breeding farms and issue poultry birds to citizens as well as other poultry farms," Naz mentioned.

Following PM's 'chicken and egg' vision, govt kicks off poultry campaign

"After every three months, a new flock of desi poultry birds is being prepared for promotion of the poultry at the government farms. Every poultry bird in government farms is properly vaccinated," she added.

The poultry development officer said that citizens would have to pay Rs1,200 for each poultry unit, comprising five hens and a cock. She maintained that market price of such poultry birds was over Rs2,400.

She stated that poor farmers should focus on desi poultry for gaining good economic returns. "A desi hen lays at least 220 eggs in a year and price of each egg is almost double as compared to market eggs," she claimed.  "However, eggs are sold with respect to grading, including 35 grammes, 60 grammes and 70 grammes of eggs. It is very easy for farmers to rear desi poultry birds," she pointed out.

Salma Naz elaborated that bits of bread, food remains, spinach, wheat, rice, maize etc should be given to the birds. She highlighted that children and women farmers can also nurture desi poultry birds without any labour.

She said that the farmers could sell desi chicks after breeding the eggs. Dr Salma urged the students to adopt poultry as hobby. "It will help them manage expenses of education," she said.
COMMENTS
Comments are moderated and generally will be posted if they are on-topic and not abusive.
For more information, please see our Comments FAQ