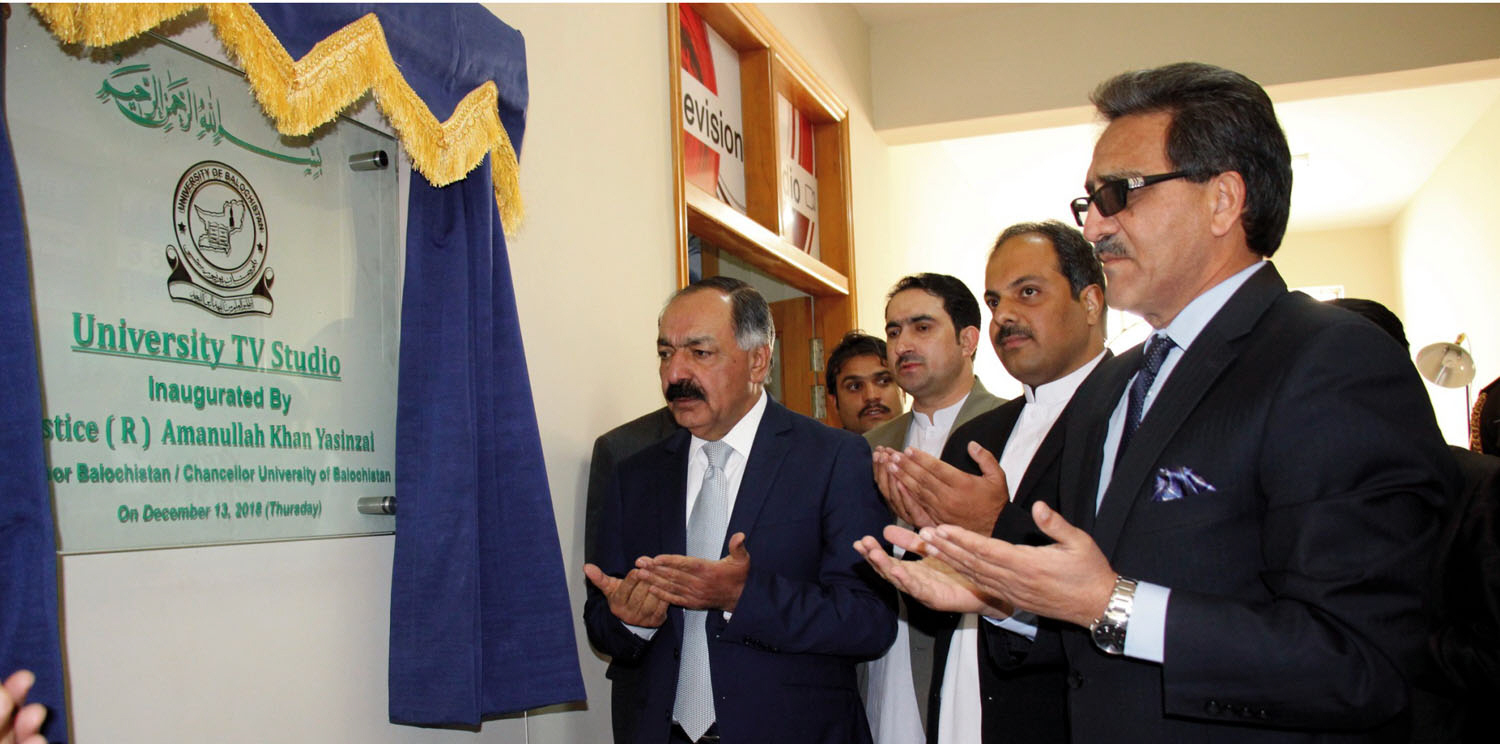 ---
QUETTA: Balochistan Governor Justice (retd) Amanullah Khan Yasinzai on Thursday lauded the role of the University of Balochistan (UoB) in providing higher education facilities to thousands of students.
He expressed these views while visiting the UoB.
He said, "Public sector universities in the province are facing innumerable financial, logistic and land security issues. All these issues will be resolved on a high-priority basis."

Governor inaugurates CPEC's Centre of Excellence

The governor said just like higher education institutions played a significant role in society's development and building future of coming generations, the UoB was also fulfilling this duty and promoting education in different districts of the province.
The governor inspected different sections of the university, including the main library, FM Radio station and also inaugurated University Campus TV Station in the Department of Media and Journalism.
Later on, a meeting was held in the main auditorium of the university. All department heads and senior teachers were present.

Chief minister promises UoB of improving education quality

During the meeting, the governor was apprised of multiple ongoing academic projects, professional programmes, research activities, development projects and future programmes of the university.
He stressed the need for increased focus on information technology in order to bring Balochistan at a par with the rest of the provinces.

On varsity students, he said he believed in the potential of youth of Balochistan; more so in the talent and capabilities of youth of the UoB.
"We live in the times of technology, innovation, science, computer and innovation that require us to adapt our effort accordingly," he urged.

Policy committees solution to all educational problems, says VC Balochistan University

Yasinzai further said that sectors related to business and market would be promoted on priority basis in the university.
The government would continue its cooperation with the UoB for educational development of Balochistan's youth and soon more academic sections would be established for provision of higher education in the province, he added.
The UoB vice chancellor said the university had made remarkable progress in the last five years, adding that the university administration and academic staff had played a vital role in the university's progress.