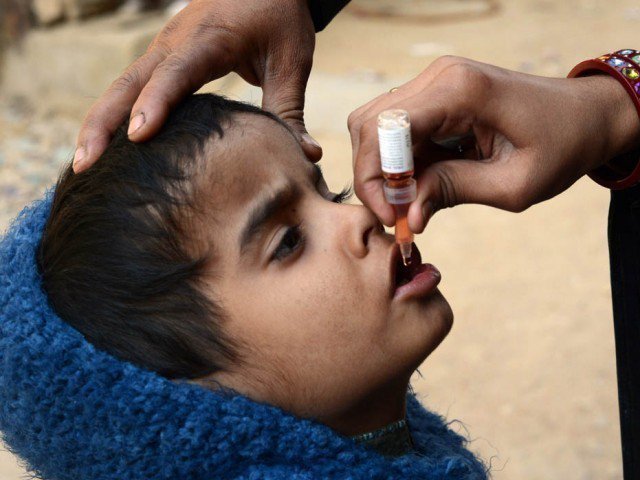 ---
QUETTA: Anti-polio drive to be kicked off in all 33 districts of Balochistan from Monday in which more than 2.5 million children under the age of five would be administrated with anti-polio drops.

Addressing a news conference on Thursday, Emergency Operation Centre for Polio Coordinator Rashid Razzaq said all preparations have been completed for upcoming anti-polio campaign in 33 districts of Balochistan.

He urged religious scholars, parents and members of civil society to play their role in making the drive a success.

Anti-polio drive kicks off in 15 districts today

He elaborated that "the drive is divided into two phases — a five-day anti-polio drive in high-risk districts Quetta, Pishin and Qilla Abdullah — three-day in other 30 districts of the province — from Monday".

As many as 10,256 polio teams, including 8,829 mobile teams, would be deployed in the 33 districts of the province. Of the rest, 951 would be deployed at fixed points and 576 at transit points.

"Though we have been launching anti-polio campaigns every month in Balochistan, this drive is more significant as winter vacations have started and they [children] might carry polio virus in other cities," Razzak said.

With enthusiasm, girls queue up for polio drops

"Polio workers have been directed to focus on transit points and administer more children with anti-polio drops travelling to other cities," he stressed.

Pakistan, Afghanistan and Nigeria are the only countries in the world where polio virus still exists. In 2018 total eight polio cases were reported in Pakistan while three new cases surfaced in the Dukki district of Balochistan.

Urging parents to get their children vaccinated, the polio centre coordinator said without joint efforts society cannot win the battle against polio virus therefore parents have a bigger responsibility to cooperate with polio workers.
COMMENTS
Comments are moderated and generally will be posted if they are on-topic and not abusive.
For more information, please see our Comments FAQ