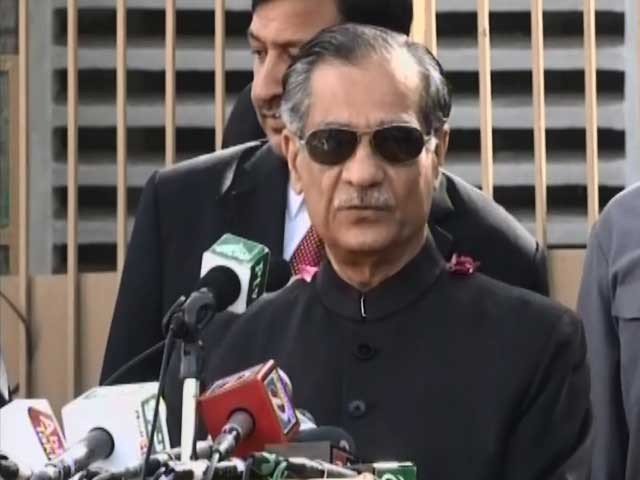 ---
Chief Justice Saqib Nisar, addressing a fundraising event for Diamer-Bhasha and Mohmand dam fund in London, lamented that the country has been negligent for not building dams on river Indus and "we will build a dam on every inch of Indus".

Dam opponents are traitors: CJP

"River Indus belongs to us under the Indus Water Treaty."

Justice Nisar said the country has spent much time deliberating construction of essential reservoirs and now the time has come to build dams on the river.

Chief Justice Nisar left Lahore on November 20 to attend five fund-raising gatherings in London and Manchester.

CJP Saqib Nisar gives dam critics final warning

The last ceremony will be hosted by Pakistan-born British boxer Amir Khan on Nov 26 in London. The CJ will then return to Pakistan on Nov 28.

Supreme Court lawyer Zafar Iqbal Lalanori is accompanying the CJ during the fund-raising campaign in Britain. According to sources, the CJ would bear all expenses of the visit.
COMMENTS
Comments are moderated and generally will be posted if they are on-topic and not abusive.
For more information, please see our Comments FAQ