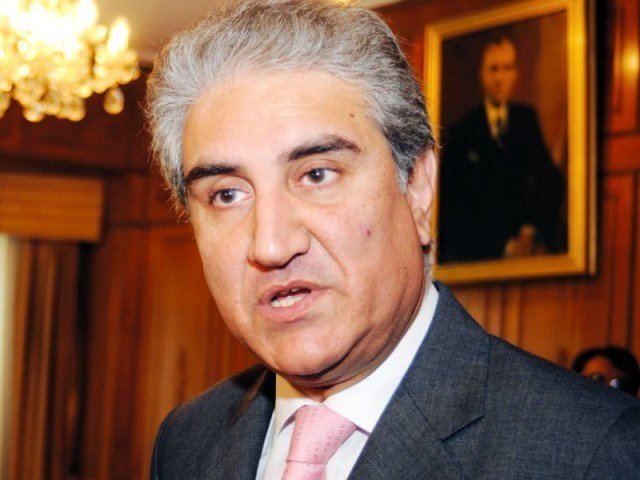 ---
Foreign Minister Shah Mahmood Qureshi on Tuesday made it clear that Pakistan cannot be held responsible for US failures in Afghanistan as Islamabad has been striving for a positive role in the Afghan reconciliation process, Radio Pakistan reported.

Commenting on a tweet of US President Donald Trump, the foreign minister told a private television channel that the international community, including the United States, have acknowledged Pakistan's role in the war against terrorism.

Relentless Trump triggers Twitter spat with Imran

Qureshi stated that the US would have faced more losses in Afghanistan, had Pakistan not provided its support and, in the process, incurred huge losses.


Pakistan has paid with blood in the war on terror. We lost 75000 people and our economy lost an estimated $123 billion. The United States is safer today because of our contributions and its a shame to hear statements that don't take those facts into account.

— Shah Mahmood Qureshi (@SMQureshiPTI) November 19, 2018


He reiterated that Pakistan wants good diplomatic ties with the US but it is also necessary to keep the record straight.

The foreign minister also stated that Pakistan would formulate its foreign policy keeping in view its interest.

He said that Pakistan was ready to listen to the concerns of the US administration.

Pakistan won't give in to any US strong-arm tactics: Qureshi

Responding to a question, Qureshi stated that Pakistan desired positive engagement with India, however, the New Delhi government backtracked even after agreeing to a dialogue.

US President Donald Trump sparked off a Twitter spat with the Prime Minister Imran Khan, Monday evening when he reiterated the allegations he had levelled in a Fox News interview a day earlier.

Trump accused Pakistan of "doing nothing" for the United States despite receiving "billions of dollars" in aid. He defended his administration's move to cancel financial aid to Pakistan
COMMENTS
Comments are moderated and generally will be posted if they are on-topic and not abusive.
For more information, please see our Comments FAQ