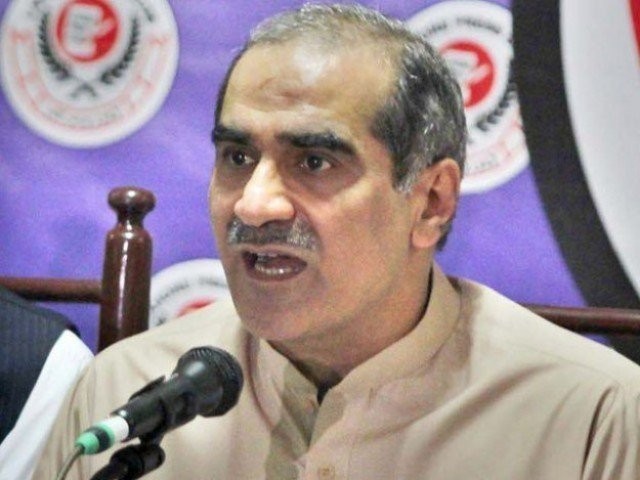 ---
LAHORE: Pakistan Muslim League-Nawaz (PML-N) leaders Khawaja Saad Rafique and Khawaja Salman Rafique have requested the National Accountability Bureau (NAB) to transfer their cases from the bureau's Lahore region "to be conducted and concluded by an independent, impartial and honest investigator" in some other region.

Two brothers made the request through an application to NAB Chairman Justice (retd) Javed Iqbal.

They questioned the neutrality of NAB Director General Lahore Saleem Shahzad, and said the investigations against them were maliciously motivated.

The application from Rafique brothers says that they have extended full cooperation to NAB during the course of the investigation. Despite no concrete evidence, NAB investigators are determined to trap them over charges of corruption or misuse of authority, it adds.

The application states that the NAB DG Lahore appeared in TV interviews and levelled baseless charges against the two brothers. The DG expressed his opinion on the case and ignored the standard norms of an investigation, it says, adding that the DG NAB has no right to express his opinion, especially on a case being investigated by him.

The application maintains that Shahzad's statements made on TV are tantamount to the character assassination and media trial of Rafique brothers, both of whom have won elections and belong to renowned political families.

Shahzad's recent appearances on TV talk shows have infuriated the former ruling party, besides eliciting a notice from the NAB chairman.

Speaker disallows privilege motion against NAB official

The DG talked about the references against PML-N leaders, including Rafique brothers and party president Shehbaz Sharif, for their alleged role in various graft cases.

In their plea, the Khawaja brothers mentioned that on November 8, the NAB DG "in complete disregard to the standard norms of the investigation process, participated in various talk shows".

"He [DG NAB] went on to make partisan, partial and prejudicial statements pertaining to the investigations since pending and insisted upon his predisposed and jaundiced opinion [the applicants are guilty]," the application read.

"The DG did not have the authority to make above sweeping remarks at this juncture when the matter is still pending and particularly he is investing the same."

SC delists DG NAB's fake degree case

They claimed that they were facing maliciously motivated inquiries and mentioned that no credible evidence could be collected against the applicants to attract the mischief of any offence under the National Accountability Ordinance, 1999. "The investigation teams were bent upon to make out a case against the applicants by any means whatsoever," the applicants claimed.

According to the application, the two believe that they would not get a fair investigation from the team working under the incumbent DG, "who has become an inimical instrument in the hands of political rivals of the applicants".

"It is requested that the inquiries/investigations pending at [NAB's] Lahore [office,] may kindly be transferred to some other region to be conducted and concluded by an independent, impartial and honest investigator," read the application.