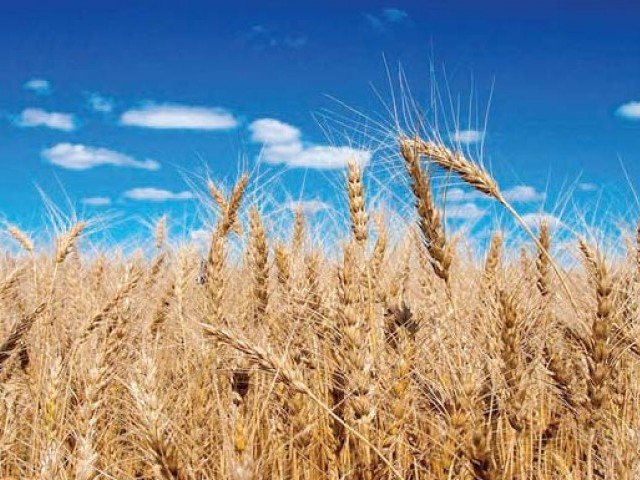 ---
HYDERABAD: The acute water shortage may drop the wheat cultivation by half in the upcoming winter sowing season in Sindh. The Sindh Chamber of Agriculture (SCA), a farmers' lobbying group, expressed this fear on Sunday underpinning its projection on more than 50% water shortage in Rohri and Nara canals.

"This may create a food security problem in Pakistan," said SCA General Secretary Zahid Bhurgari, adding that a large number of farmers will also encounter financial hardships due to low cultivation.

Drought relief drive: 50,000 Thari families given wheat bags, 158,000 more to go

The SCA office bearers and members at the meeting also raised the issue of the financial crisis being faced by the growers of onion and tomato crops as imports of the two crops are still continuing. "The onion and tomato farmers are unable to even recover money which they spent to grow these crops," Bhurgari said.

The SCA demanded that the import of onions and tomatoes should be immediately stopped and that the government should simultaneously allow export of these crops to help the farmers recover their losses and bring foreign exchange reserves.

'Pakistan can benefit from Chinese expertise in agriculture'

The SCA also asked the government to stop agricultural banks from recovering loans from the farmers hit by the water shortage and low crop prices.  They claimed that the banks have begun issuing notices to delinquent farmers for auctioning their land to recover loans.

Earlier on Saturday, Sindh Abadgar Board (SAB), another leading farmers' lobbying group, called for increasing the water discharge in the downstream of Kotri barrage while citing continuous sea intrusion in the coastal district. SAB President Abdul Majeed Nizamani warned that if the required quantum of water is not released to the sea, the intrusion will begin to affect parts of Jamshoro and Hyderabad districts after some years.



Published in The Express Tribune, November 5th, 2018.


COMMENTS
Comments are moderated and generally will be posted if they are on-topic and not abusive.
For more information, please see our Comments FAQ