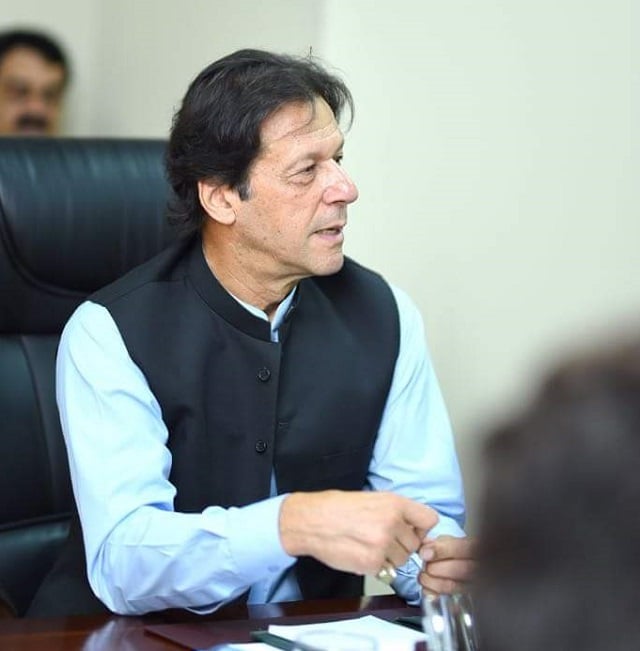 ---
ISLAMABAD: Prime Minister Imran Khan on Monday directed the ministry of power to take urgent measures to reduce electricity tariff and burden on consumers caused by power theft and line losses.

Chairing a meeting of the Energy Task Force at the PM Office, he ordered officials to immediately launch crackdown against power thieves as it would not be tolerated to make people bear the brunt of others' theft.

The prime minister said for the first time, the government was formulating energy polices keeping in view the country's needs for another 25 years to fulfill the future domestic and industrial needs besides ensuring energy mix and devising a well-coordinated framework.

During the briefing given to the prime minister, it was told steps were being taken to reduce dependence on imported fuel and exploit local resources to the maximum level. He was apprised the Punjab government had formed a task force chaired by the Punjab chief minister to curb power theft while other provinces had also been directed to follow suit.

The meeting was told that large scale use of technology was being made to improve power transmission and distribution which would also help reduce issues like power theft. The prime minister directed the power division to formulate a comprehensive plan to include representatives of different companies to resolve issues in supply of quality power transformers.

Meanwhile, PM Imran was apprised that Pakistan was rich of the world's ninth largest reserves of shale gas but previous governments paid no heed to exploit those resources. He was informed not even a single block was awarded during last five and half years while the incumbent government would soon finalise the award of 10 blocks in a transparent manner.

The meeting also reviewed impediments in exploration of oil and gas and decided to get services of Oil and Gas Development Company to conduct seismic survey to accelerate the exploration.

The prime minister directed urgent measures to resolve the security related issues confronting the oil and gas exploring firms. The Frontier Constabulary would give protection cover to the firms in Khyber-Pakhtunkhwa, it was decided.

The meeting was told foreign companies having winded up their operations in Pakistan could be brought back by addressing obstacles in oil and gas exploration.  The premier welcomed return of world-renowned exploration firm Exxon to Pakistan and resolved the government would extend all out facilities to it.