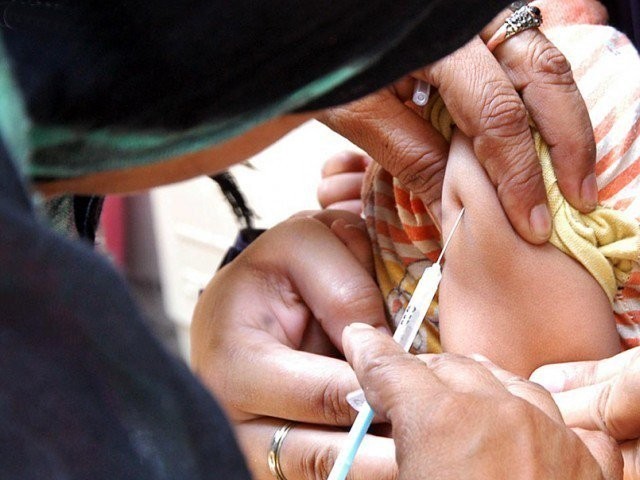 ---
KARACHI: The Sindh Expanded Programme on Immunisation (EPI) will launch a measles vaccination campaign across the province from October 15 that will continue till October 27, to vaccinate 7.3 million children from nine months to five years of age.

The health ministry has urged parents to get their children vaccinated against measles. The measles campaign in Sindh is part of the National Measles Vaccination Campaign and will be conducted in all the 29 districts and 1,123 union councils of the province.

"The measles campaign is coming at a time when it is needed, the measles epidemic has been claiming lives and the vaccination drive will help build immunity in children against this deadly disease. There have been 122 measles-related deaths in Sindh since the beginning of the year and a total of 291 confirmed cases.

"These vaccinations will save lives," said Sindh Project Director EPI Dr Zahoor Baloch.

Published in The Express Tribune, October 5th, 2018.
COMMENTS
Comments are moderated and generally will be posted if they are on-topic and not abusive.
For more information, please see our Comments FAQ