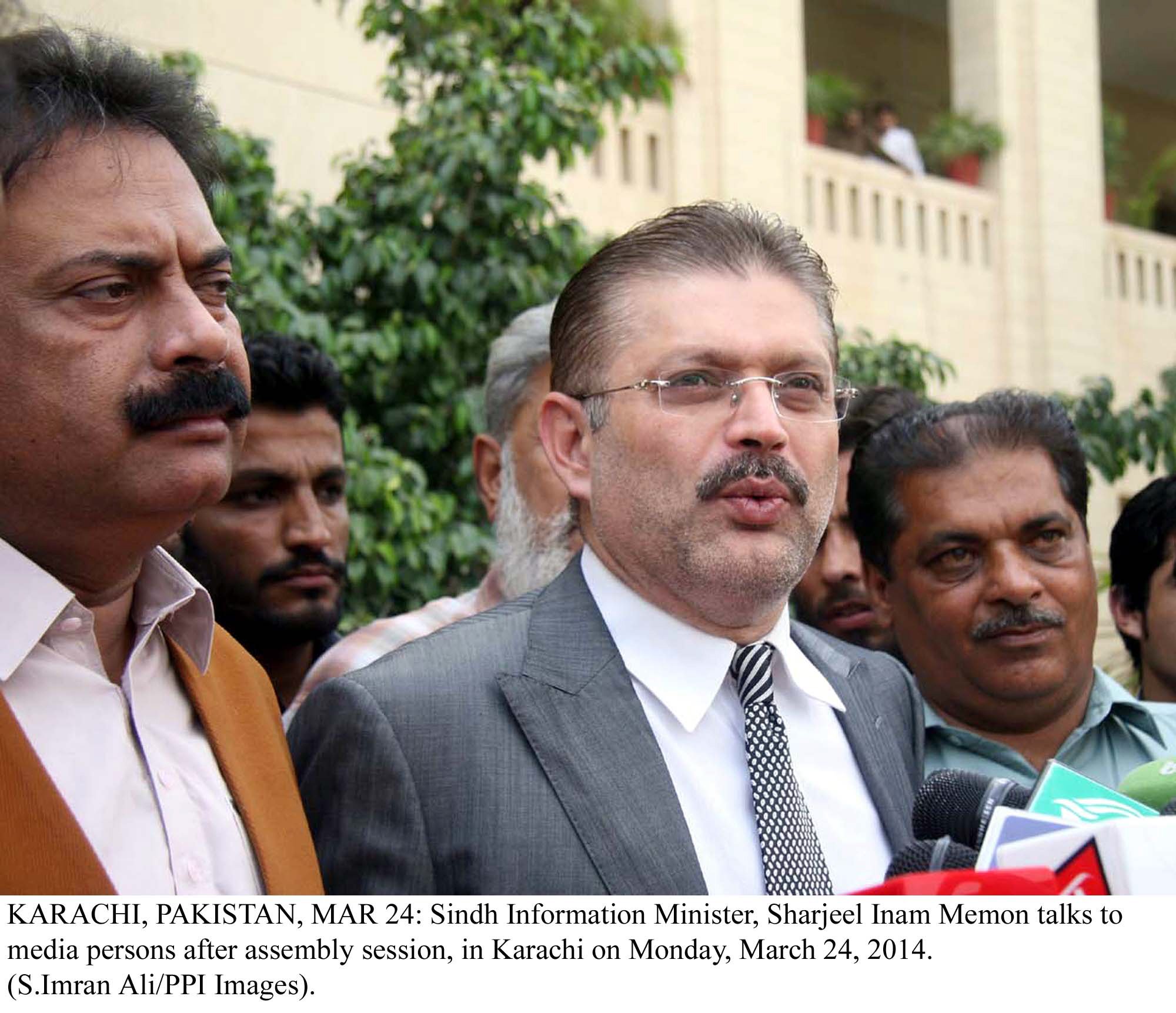 ---
Pakistan Peoples Party (PPP) leader Sharjeel Memon has been named as a co-accused in the alleged liquor bottles found in his hospital room in Karachi.

The investigation officer presented the challan of the case to the judicial magistrate of the city courts in Karachi on Tuesday, Express News reported.

The details of the document reveal that the three bottles were found from the private hospital's room, which had been declared a sub-jail for the PPP leader by authorities. One of the bottles had two inches of alcohol present at the time.

Report finds evidence from Sharjeel Memon's room was tampered

According to investigation officer, Shakar Din, Mushtaq Ali and Muhammad Jam had confessed to tampering with the evidence. They were, however, released on bail later.

Din has also revealed that he threw the liquor bottles in the dust bin following the raid at the hospital.

The investigation officer further said that CCTV footage has shown that the three accused tampered with the evidence, as well as, giving in false statements to the authorities.

According to the challan, there are a total of 15 witnesses in the case.

The bottles were recovered after Chief Justice of Pakistan (CJP) Justice Mian Saqib Nisar raided the room of Dr Ziauddin Hospital, where Memon was staying earlier this month. The PPP leadership had insisted that the bottles did not contain alcohol but honey and olive oil.

CJP finds 'liquor' bottles in Sharjeel's hospital room

Earlier on September 7, the jail authorities had submitted a report regarding the alcohol bottles recovered from former Sindh information minister's room to higher authorities.

Deputy Inspector-General (DIG) Prisons Nasir Aftab said that the report consisted of two parts. The first part was related to manipulation or elimination of evidence from the hospital room, declared as sub-jail by the authorities and negligence of jail staff on duty. The second part dealt with the blood samples of Memon and his medical report.
COMMENTS
Comments are moderated and generally will be posted if they are on-topic and not abusive.
For more information, please see our Comments FAQ