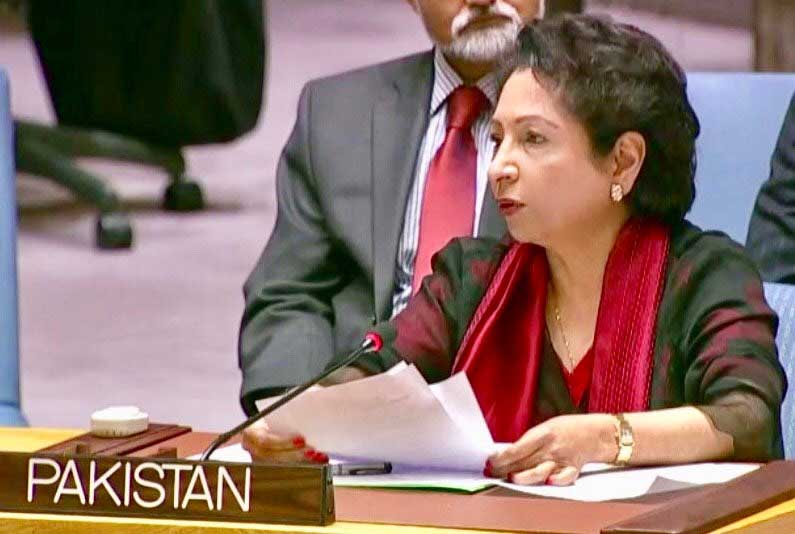 ---
Pakistan's Permanent Representative to the United Nations Dr Maleeha Lodhi on Tuesday said Prime Minister Imran Khan has long advocated a political settlement to bring the prolonged war in Afghanistan to a "negotiated end".

'Pakistan, Afghanistan vow to work together for peace, stability'

Speaking at a debate about Afghanistan during a United Nations Security Council session, Lodhi called for serious progress in the region and reiterated Pakistan's support and facilitation to launch the process.

The country's envoy at the UN said that Afghanistan was the first country Foreign Minister Shah Mehmood Qureshi visited which is a "clear signal" of how the new government wishes to shape its relations with Afghanistan and its commitment to promote peace and stability in the war-torn country.

She further added that there are some signs that a negotiated end to Afghanistan's protracted war may be possible.

Afghan peace in 'Pakistan's long-term interest': US diplomat

The ambassador stated that the principal responsibility for seizing the moment rests on the stakeholders involved in the Afghan conflict. She also said that the peace talks will only become possible after all sides agree on de-escalation.
COMMENTS
Comments are moderated and generally will be posted if they are on-topic and not abusive.
For more information, please see our Comments FAQ