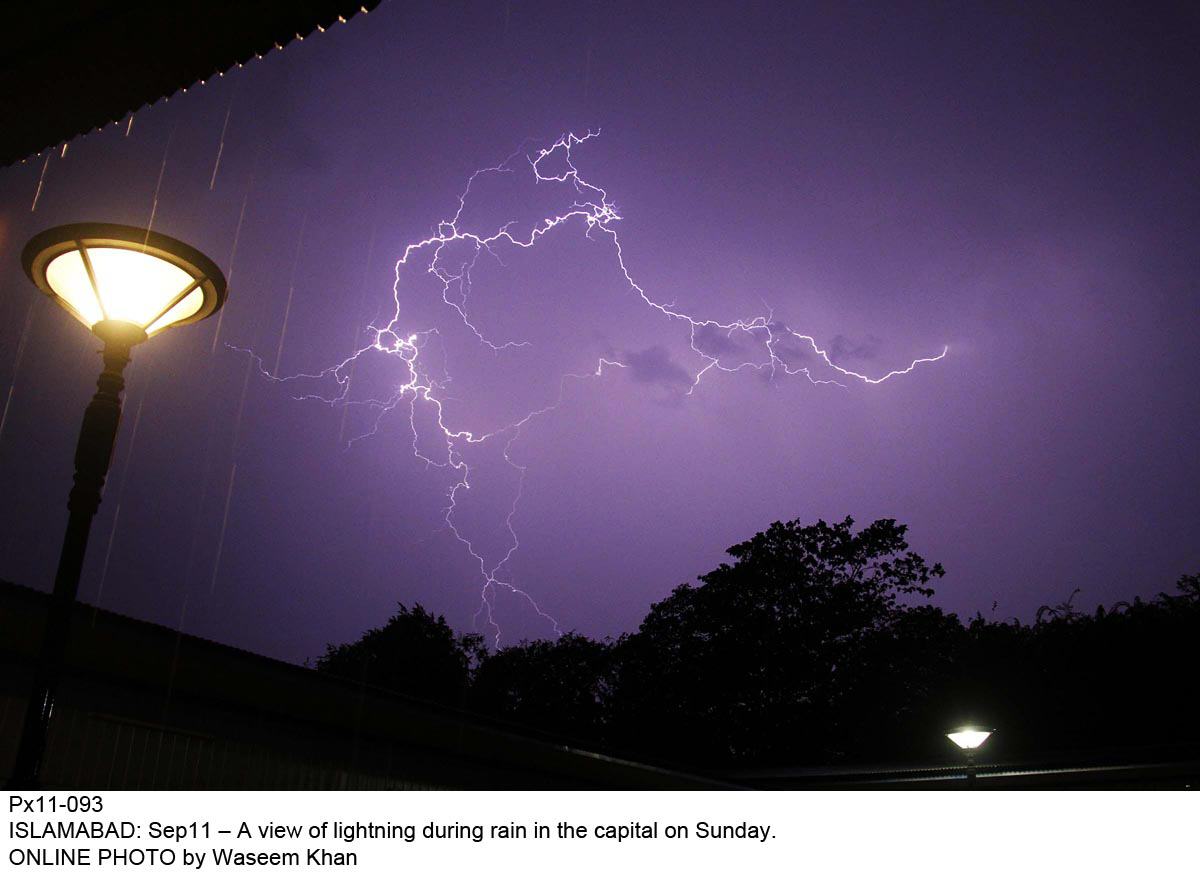 ---
ISLAMABAD: The Pakistan Meteorological Department (PMD) on Friday denied issuing any advisory warning the citizens of heavy showers or violent winds, expressing concerns on such rumours being attributed to it.

Unverified reports have been making rounds on social media and WhatsApp, warning general public of the extreme weather conditions in Rawalpindi, Islamabad, upper parts and northern areas of the country within the next two days.

"The met office does not own this advisory as it has not used the word heavy or violent for the expected weather in the country," said PMD spokesperson Khalid Malik while talking to The Express Tribune.

Malik expressed concerns that the NDMA had issued alerts based on the rumours of strong winds, hailstorm, floods.

"These rumours are only creating panic and fear among people but there is no truth in these," he said.

Pakistan received below normal rains

However, the official added, the met office did issue an advisory on September 12 on its website, which states, "Monsoon currents from the Arabian Sea are likely to penetrate in upper parts of the country from Friday. A westerly wave, it said, is also likely to affect the upper parts of the country from Friday.

Under the influence of these weather conditions, the advisory added, rain and thundershowers with gusty winds are expected from Friday to Sunday at scattered places in upper Punjab cities; Rawalpindi, Gujranwala, Lahore, Sargodha, Faisalabad divisions, Khyber-Pakhtunkhwa, Islamabad, Gilgit-Baltistan and Kashmir, and at isolated places of Zhob, Dera Ghazi Khan and Multan divisions.

It said that hailstorm and windstorm dust-storm are also likely in sub-mountainous areas of Punjab, K-P and Kashmir during the forecast period.

According to the advisory, the second-last spell of monsoon has already started in the country from Thursday night and is likely to continue until Saturday.

"During this spell, light to moderate rains with gusty winds may be witnessed," according to the forecast.

The advisory also said that monsoon season is getting weaker in Pakistan with every passing day with the last spellexpected from September 28 onwards.