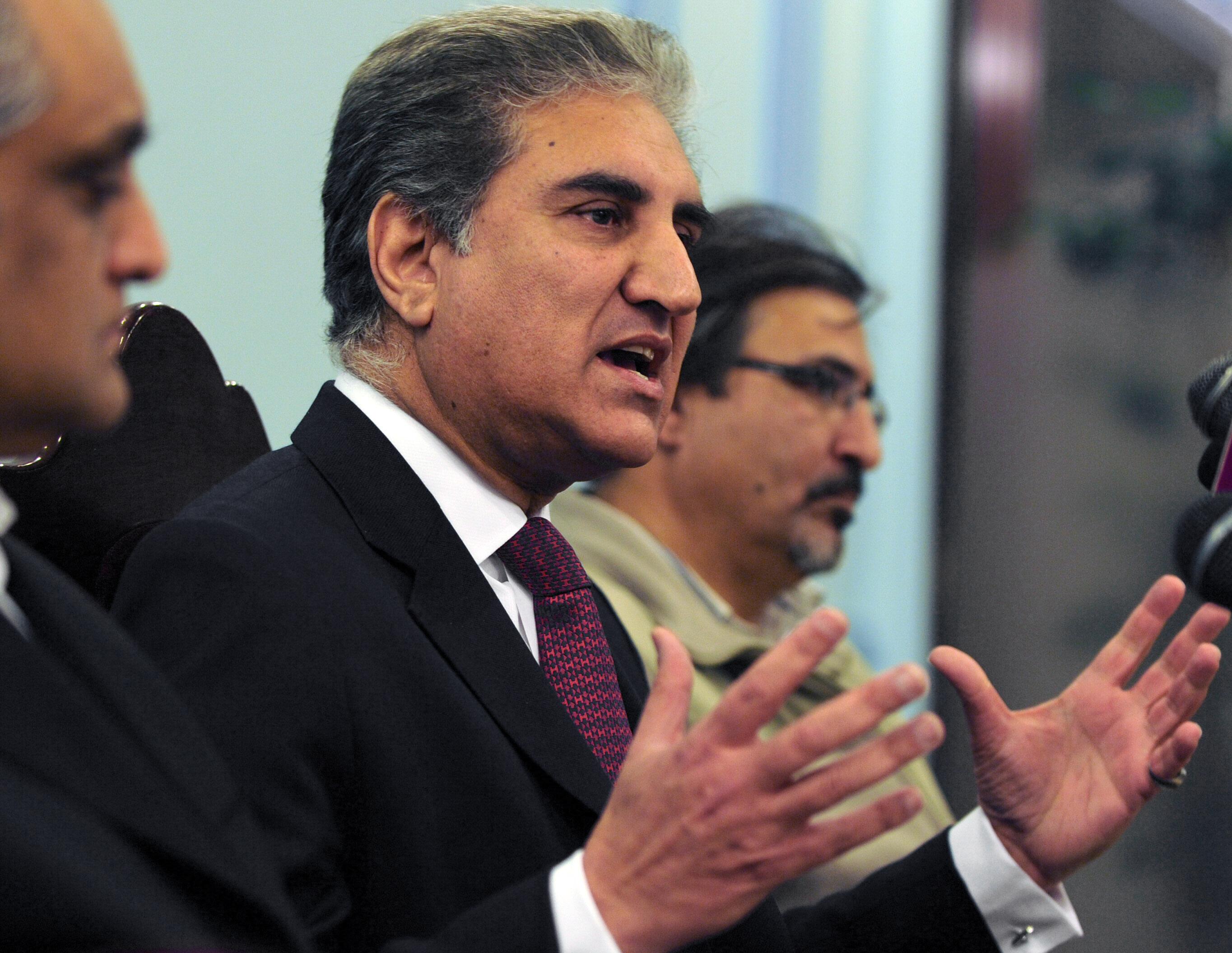 ---
ISLAMABAD: Foreign Minister Shah Mahmood Qureshi has told his Dutch counterpart that the planned competition of blasphemous caricatures by an "Islamophobe parliamentarian" in the Netherlands "must be prevented as they spread hate and intolerance in societies".

Qureshi conveyed this to Dutch Minister of Foreign Affairs Stef Blok in a phone call on Tuesday, according to a statement issued by the Foreign Office (FO) spokesperson on Wednesday.

Dutch anti-Islam politician Greet Wilders, who is the leader of far-right Party of Freedom (PVV), earlier announced that he would hold a competition of blasphemous cartoons at his party's parliamentary offices.

The PVV, which has previously called for banning the Holy Quran, said the contest had been approved by the country's counter-terrorism agency. In the past, Wilders has also called for mosques and Islamic schools to be shut down and for a blanket ban on Muslim immigrants.

In Tuesday's phone call, the foreign minister expressed his deepest concern on the announcement of abominable and sacrilegious competition by Wilders, said the statement released by the FO.

He said this deliberate effort under the pretext of freedom of expression was of great concern to the Muslims across the world. "Such acts must be prevented as they spread hate and intolerance in societies."

The Dutch foreign minister said it was an individual's act and his country's government was neither associated nor supporting the competition. The two foreign ministers agreed to work together and coordinate in the matter.

Dutch police arrest man allegedly planning to kill Wilders


The Dutch police on Tuesday arrested a man suspected of planning an attack against Wilders after he said he intended to hold the competition.




Police said in a statement they arrested the still unidentified suspect at the main railway station in The Hague and he was being questioned. The suspect is expected to appear before a judge on Friday, the police statement said.


Police said they had been alerted by a video on Facebook in which the 26-year-old man talked about attacking anti-Islam MP Wilders, as well as the Dutch parliament.