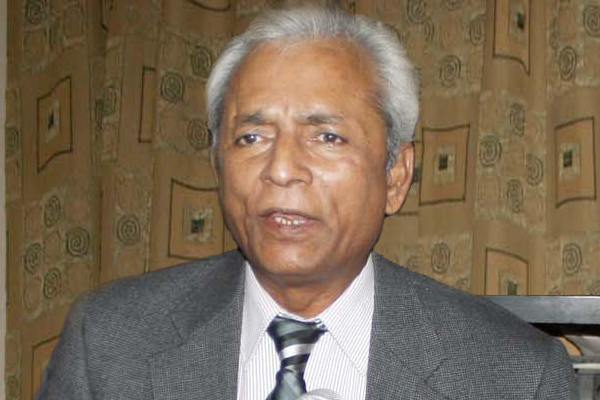 ---
Pakistan Muslim League-Nawaz (PML-N) leader Nehal Hashmi on Tuesday claimed that the Pakistan Peoples Party (PPP) has made an 'under the table' deal with the government to get their candidate elected.

Hashmi made the remarks while speaking to Tribune-24/7 on the show Beyond The News on Tuesday.

He said fielding Aitzaz Ahsan as its candidate for the presidential elections is a ploy by the PPP to divide the opposition's vote.

Will reach out to Zardari for support in presidential election: JUI-F chief

The PML-N leader further said that the PPP had shown their true colours in the Senate elections also, where he claimed they worked in connivance with the PTI to defeat the PML-N candidate.

"This is all being done to help the PTI win the presidential election," he said, adding that all the opposition parties had developed a consensus to field a joint candidate.

Drawing Ahsan into his line of fire he said that, "He has a long history of using inflammatory language towards PML-N leadership".

"I don't think he can be considered a reliable candidate for the post of president," he said.
COMMENTS (2)
Comments are moderated and generally will be posted if they are on-topic and not abusive.
For more information, please see our Comments FAQ