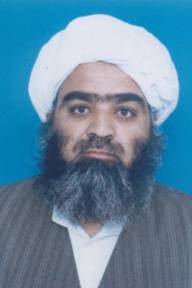 ---
QUETTA: Jamiat Ulema-e-Islam-Fazl (JUI-F) leader Maulana Abdul Wasay has criticised the Centre for not paying attention to Balochistan, saying the people of the province are unfamiliar with the tax-filing procedure of the Federal Board of Revenue (FBR).

"If awareness is not spread, it will be difficult file tax," said Maulana Wasay during a meeting with the FBR chairman in Islamabad the other day.

Deal for automation of tax collection 

The JUI-F leader said, "We want to solve the problem of filing tax being confronted by the people and traders of Balochistan."
He said that the federal government had shown no interest at all in resolving the problems of Balochistan.

"If the FBR provides facilities to the people of Balochistan, then they will cooperate in each and every regard because the province is filled with natural resources but due to the strict FBR laws, the people and traders are facing difficulties in filing the tax," he said. "If the people of Balochistan are provided facilities on a par with other provinces, they will not only cooperate with the FBR but with other departments as well."

GCAC demands government to scrap 15% BR tax

He said the JUI-F was playing its due role in trying to address the issues of the people. "In order to ensure complacency of the people in filing tax, the FBR must spread awareness," he concluded.