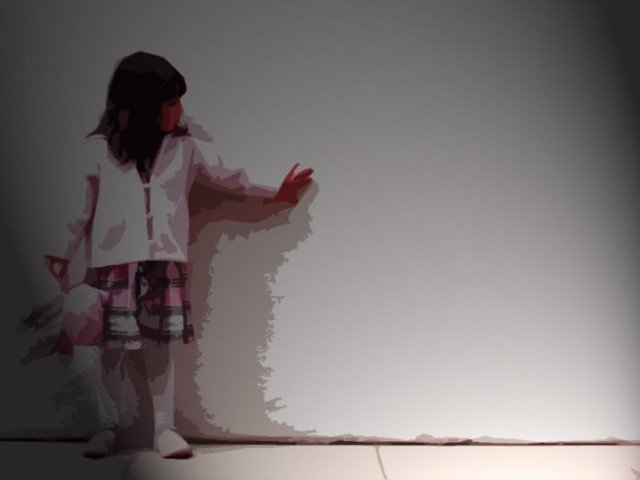 ---
MULTAN: In a horrific act of punishment, an eight-year-old girl was tortured and strung up with a rope for going out of a class without permission by a cleric of religious seminary at Qadir Pur Raan in Multan on Tuesday.

Qadir Pur Raan police told The Express Tribune that Mahnoor, 8, a student of Madrassah Ameer Muawiya, went out of the classroom to drink water without the permission of cleric Qari Abdul Haq. When the girl came back in the classroom, the cleric tortured her and strung her up from a tree in the yard of the seminary, the police said.

Honour killing: Woman tortured to death by husband in Peshawar

When contacted, victim's father Muhammad Jameel told The Express Tribune that he received a call from madressah administration to take his daughter home as she was not feeling well.

"When I reached the madressah to pick my daughter, I found her in an unconscious state and there were marks of torture on her face, arms, neck and other parts of the body," he added.

He pointed out, "I took my daughter to a hospital and when she regained consciousness after three hours, she revealed that cleric Abdul Haq tortured her and hanged her with a rope."

Meanwhile, area residents, whose children also go to the same religious seminary, told The Express Tribune that they received complaints from their children that the cleric inflicts violence on the children on regular basis.

Two more incidents of police torture reported

They said the cleric also beat their children with a steel rod. "Abdul Haq broke the ankle of my five-year-old son by beating him with an iron rod," Abdul Qayyum, a father lamented.

The police have registered a case against Qari Abdul Haq at Qadir Pur Raan police station on the complaint of the girl's father Mohammad Jameel. The police said that the cleric had confessed of committing the crime and was under arrest.

Published in The Express Tribune, August 1st, 2018.