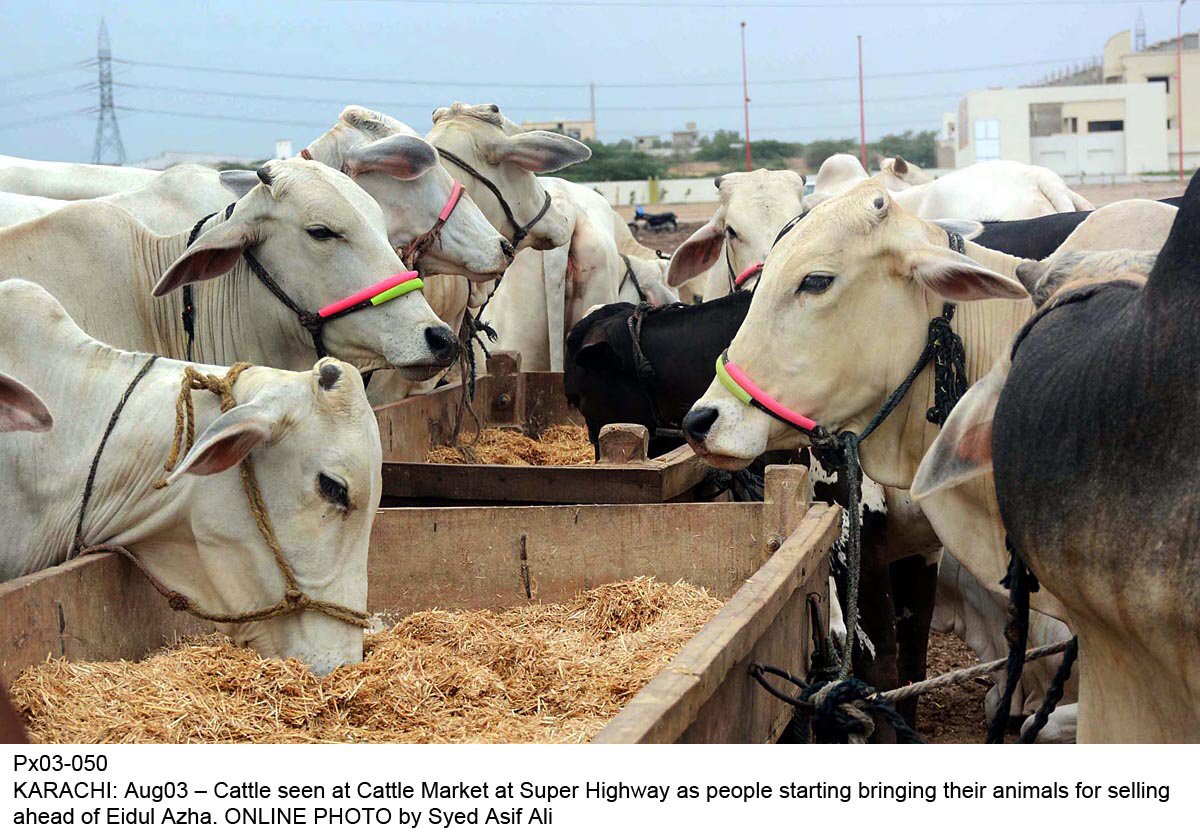 ---
KARACHI: As Eidul Azha approaches, an increasing influx of cows, buffaloes, sheep, goats and camels can be seen in the city's cattle market.

The VIP tents in the market are occupied by bulky, healthy and colourful animals. The market is seeing an increasing rush of customers with each passing day as large crowds of people, mostly window-shopping, are drawn to the markets to see the variety of cattle.

Cattle smuggling jacks up meat prices in Zhob

Cattle Market Administrator Tahir Memon said that the market is expected to receive more batches of farm animals, including cows and goats.

He said that sales will peak in the coming weeks. "Market activity is gaining momentum with each passing day," he said, adding that many customers are already taking advantage of good deals offered for the sacrificial animals.
COMMENTS
Comments are moderated and generally will be posted if they are on-topic and not abusive.
For more information, please see our Comments FAQ