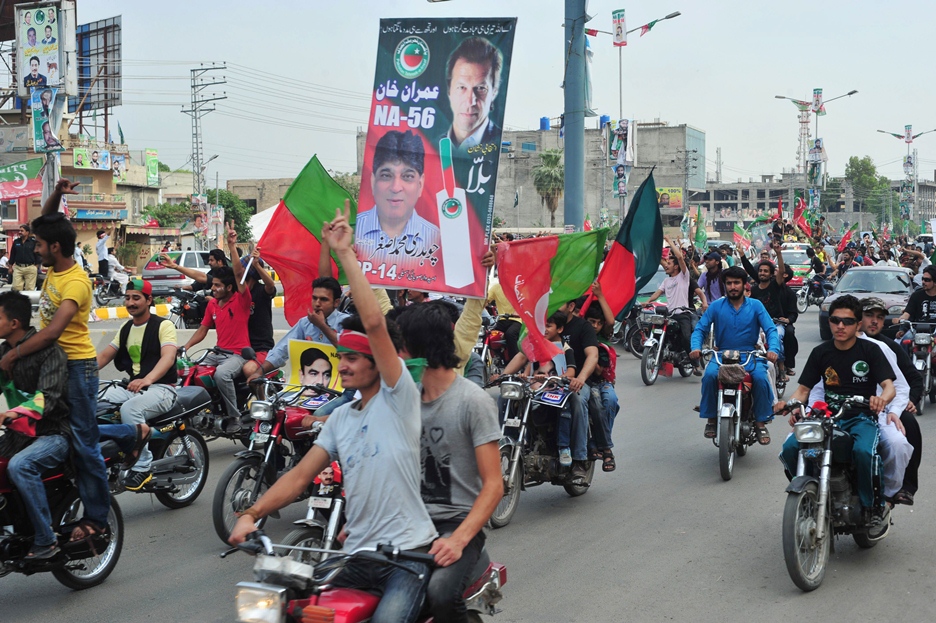 ---
ISLAMABAD: A significant number of candidates failed to reach Parliament in the recently-concluded general polls.

Most of them do not belong to mainstream political parties, but are idealists of different sorts who ensured that their names appeared on ballot papers, only to be noticed by a few hundred people, and in some cases, secured votes in single digits.

Mian Aftab Ahmad, a candidate for NA -54, Islamabad wants to thank all three persons who voted for him.

According to him, he already knows two of his voters - one was the person who had proposed him as a candidate, and the other was the seconder. He said that he does not know who the third person was, but he was still grateful to him or her for reposing confidence in him.

"I want to pay my regards to all individuals who considered me to be competent for their precious votes," he states.

Ahmad, a resident of Lahore, was not registered in Islamabad, so he could not poll the fourth vote.

Mian Aftab is a human rights activist who struggled a lot to highlight a massive scam in the agriculture cooperative societies. He was also engaged in highlighting scams relating to pharmaceutical matters.

NA-54 is an Islamabad Capital Territory constituency from where PTI's Asad Umar emerged victorious in the recently concluded general election.

Who we voted best dressed for General Election 2018

Interestingly, there are 33 citizens in NA-125 of Lahore who believe that corruption should be given a legal cover by casting their votes in favour of Nawab Ambar Shahzada.

Shahzada secured 33 votes in his 43rd election at any level and the main point of his manifesto was to legalise corruption in the country.

"Thori Rishwat Kaam Ziada – Wazeeray Azam Ambar Shahzada" (Little bribes, lots of work – Prime Minister Ambar Shahzada) was his slogan during his election campaign.

He had also participated in the by-election in NA-120, Lahore last year, securing seven votes.

In his first election in 1988, he had secured as many as 100 votes. But the number of votes did not deter him as he believed in increasing public awareness about his agenda.

Asif Nawaz of the Aam Log Party also took part in the general election and secured 17 votes from NA-53 Islamabad.

As many as 34 candidates participated in the election from this constituency, including PTI chief Imran Khan and former PM Shahid Khaqan Abbasi, with the former winning.

"I heard that a by-election will be held in NA-53 because Imran Khan will not retain it. I will also participate in the by-election in this constituency," he vowed.

Asaf Nawaz mostly ran his election campaign on social media.

Nadeem Kashish, a transgender activist, secured 22 votes in NA-53 and seemed quite happy about it.

According to Kashish, the basic aim of his contesting election was to highlight issues being faced by his community.

NA-53 is also the constituency from where Aisha Gulalai secured 138 votes.

The fee for taking part in an election for a National Assembly seat is Rs30,000, which is forfeited if the candidate fails to secure at least one-fourth of the total votes cast in the constituency.

It does not matter whether one secures votes in hundreds of thousands or in single digits, the authorities concerned are bound to print the names of everyone whose nomination papers have been accepted.

Elections 2018: Unofficial National Assembly results

Participating in the democratic process is the right of all citizens and anyone can take part in the election whether he or she wants to win it or wants to use it as a symbolic gesture.