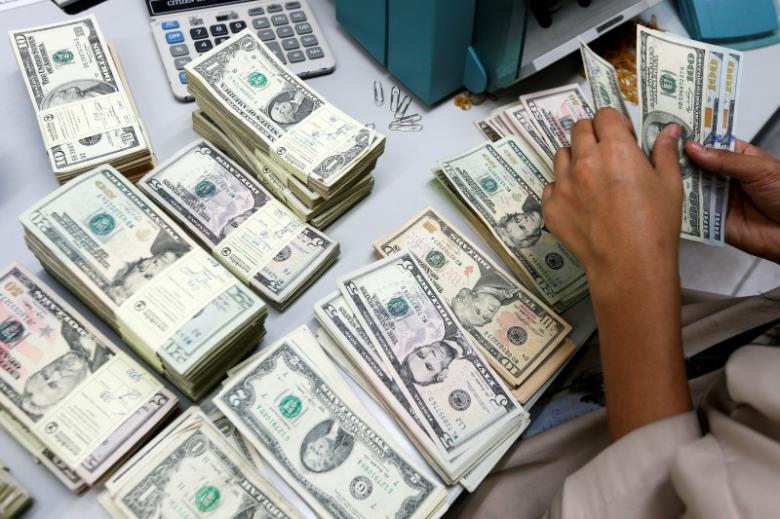 ---
KARACHI: In a worrying development for Pakistan, foreign exchange reserves held by the central bank plunged a massive 4.39% on a weekly basis, according to data released on Thursday.

The alarming level, which has now hit a four-year low, raises concerns over the country's ability to finance a hefty import bill and meet debt obligations in coming months. Already it has forced the State Bank of Pakistan's (SBP) hand at letting the rupee go on four separate occasions since December 2017,

On July 13, foreign currency reserves held by SBP were recorded at $9,063.6 million, down $415.9 million compared with $9,479.5 million in the previous week.

This time, the SBP release cited no reason for the decline.

Overall, liquid foreign reserves held by the country, including net reserves held by banks other than the SBP, stood at $15,682.5 million. Net reserves held by banks amounted to $6,618.9 million.

Foreign exchange: SBP's reserves fall below $9.5b as concerns rise

In April, the SBP's reserves increased $593 million due to official inflows. Pakistan also raised $2.5 billion in November 2017 by floating dollar-denominated bonds in the international market in a bid to shore up official reserves.

A few months ago, the foreign currency reserves surged due to official inflows including $622 million from the Asian Development Bank (ADB) and $106 million from the World Bank. The SBP also received $350 million under the Coalition Support Fund (CSF).

In January, the SBP made a $500-million loan repayment to the State Administration of Foreign Exchange (SAFE), China.

The low level of reserves has already put severe pressure on the Pakistani rupee that has witnessed four rounds of devaluation, cumulatively shedding close to 22% to the US dollar since December. With reserves now falling further and an import bill hovering around $6 billion a month, concerns have increased over an imminent balance of payments crisis.
COMMENTS (1)
Comments are moderated and generally will be posted if they are on-topic and not abusive.
For more information, please see our Comments FAQ