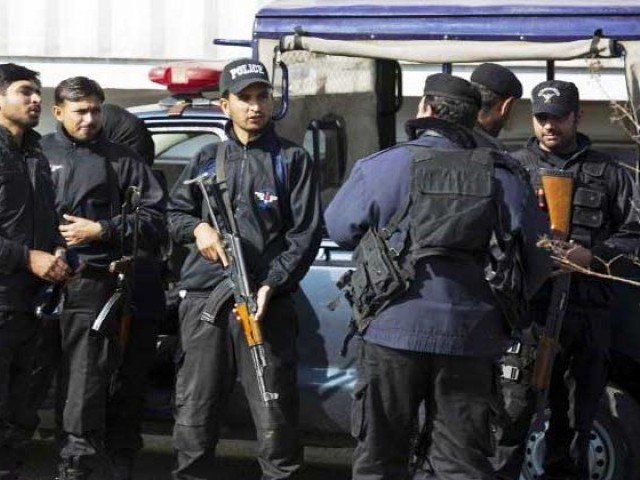 ---
ISLAMABAD: The Khyber Pakhtunkhwa (K-P) police submitted its report on sectarian violence in district Dera Ismail Khan before the Supreme Court

The report revealed that some politicians use sectarian violence in the district to promote their vested interests. It also suggests that most of the sectarian outfits have become political workers of politicians.

"Religion has been used by politicians for their vested interest. Most of the activists of sectarian outfits got indulged in electoral politics which provided their hardcore activists an opportunity to present themselves as political workers," says the report submitted by District Police Officer (DPO) Dera Ismail Khan in the suo motu case.

It also recommends that the Safe City Project will be helpful to monitor the activities of the terrorists. The report proposed joint army-police operations in tribal areas as well as reshuffling of police officers having sectarian inclination to other districts. Similarly, there is a need of protection of witnesses and prosecution.

The report said that both Shia and Sunni communities lived peacefully side by side in DI Khan till 1985 when first sectarian riot took place during Muharram procession.  This happened on the eve of procession of 10th Muharram. While passing through Commissionery Bazar a wooden plank of a shop broke with cracking noise due to which "Dul-Dul" (Horse) went out of control.

The Shias took it as deliberate mischief of Sunni community and stormed nearby houses/mosques and streets causing injuries to 12 Sunnis. Later, Organization of Sipah-e-Sahaba came into existence in DI Khan.

Candidates exploit religion to secure victory

The report said that the target killing dynamics and trends changed in 2000s. In 2007-08, there was a surge in the sectarian violence witnessed probably due to alliance with Tehreek-e-Taliban Pakistan (TTP). Similarly, the ratio of incidents of kidnapping for ransom, targeted killing of police officials and Shia community increased in the same year. In 2007-08, several families of the Shia community migrated from DI Khan.

Moreover, there are approximately 1.6 million Sunnis and 0.4 million Shias. The report stated that 164 Shias, 92 Sunnis and 60 police officials have been killed in target killing since 1985. Similarly, a total of 112 Sunnis, 245 Shias and 182 police personnel have been killed in sectarian violence and terrorism.

In the last six years, twelve cases of terrorism have been reported wherein six accused were nominated and one has been arrested.

The report reveals that the police had arrested 71 terrorists in different cases since 2017. List of more than 350 individuals on Fourth Schedule of ATA have been circulated amongst SHOs with the necessary directions to open personal files and carry out ground checks.

It is also submitted that 38 terrorists have been killed and 122 terrorists had been arrested in last four years.

Police add 10 check posts in Peshawar as security beefed up ahead of elections

Moreover, 60 lower subordinate officials are being transferred to other districts in the first phase with regards to the prevailing situation. In second phase, DSPs, inspectors etc. would also be transferred. All police officers will be reshuffled from the district as the list has already been prepared.