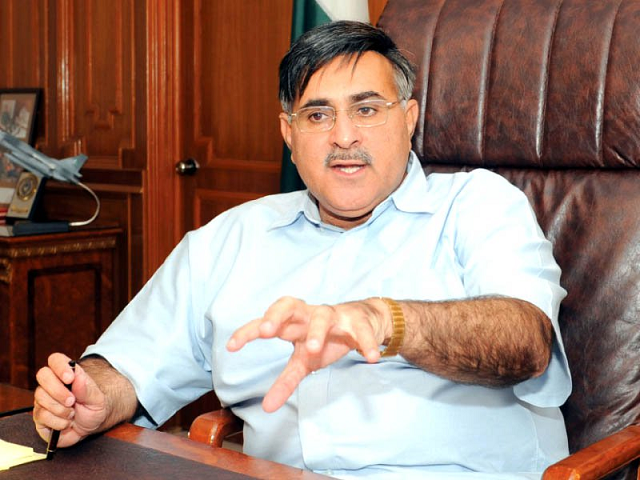 ---
QUETTA: Former Balochistan Assembly speaker Aslam Bhootani has said that the people of Gwadar should elect a capable MNA, who can defend their rights, as major world powers have set their eyes on the port city.
Addressing a public gathering in Bela, election candidate for NA-272 Lasbela/Gwadar Bhootani said, "I was a member of the provincial assembly and did politics on provincial level, now I intend to join the National Assembly.

"People of NA-272 should visit Dureji where being an MPA and speaker, I served my people. Dureji is the only area in Pakistan which is load-shedding free as through my efforts, 33,000 transmission lines reached Dureji from Jamshoro."

NA-272: Bhootani all set to take on BAP president

Bhootani said that laying transmission lines is the issue of national level, not provincial.

Sharing his views on the recent statement of Balochistan National Party-Mengal chief Akhtar Mengal regarding Bhootani's election symbol (charpoy), he said, "The axe cannot chop the charpoy as its four feet are standing with the power of the people of Lasbela and Gwadar.

"I want to thank Mengal that he discussed Bhootani brothers. Yes, I endorse Mengal's stance that Bhootani brothers are equal and indeed we are together."

Bhootani vowed that difficulties and hardships of the people of Lasbela and Gwadar would be resolved, adding that after winning the elections resolving issues of the people of Gwadar would be "our top priority".