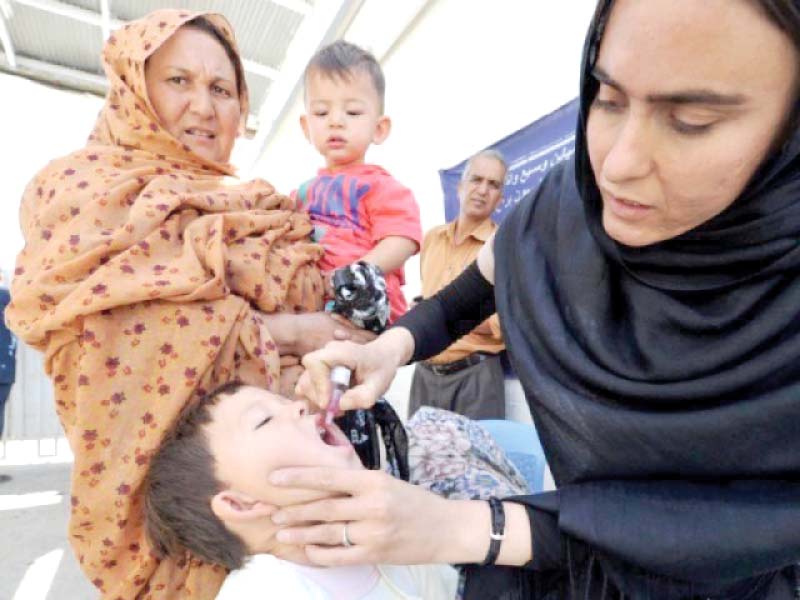 ---
LAHORE: A lady health worker (LHW) died on duty in Nishtar Town on Wednesday during the third day of the anti-polio campaign in the provincial capital.

Reportedly, 58-year-old Kulsoom Iqbal was on duty when she began to feel chest pains. She was immediately taken to Lahore General Hospital.

"Iqbal was later shifted to Punjab Institute of Cardiology where she passed away due to the heart attack she had suffered," maintained Nishtar Town Lady Health Supervisor Kausar Bibi.

Govt decides to upgrade lady health supervisors' curriculum

After Iqbal's death, LHWs around the province protested against the health department, while workers in Lahore also refused to take part in the anti-polio drive. Further, they cited the health department's objectionable policies as the reason behind the incident.

Another point of contention for the LHWs was the fact that the health department was conducting the anti-polio campaign in extreme heat.

Meanwhile, sources have revealed that the official target of inoculating 18 million children during the five-day long anti-polio campaign in Lahore has not been achieved. This is also due to the fact that the health department has not paid the workers' outstanding dues which, coupled with Iqbal's death, has only fanned the flames of disappointment and discontent.

"So far, no official from the health department has contacted Iqbal's Family or has attended her funeral," expressed Lahore Lady Health Workers President Noreen Rizvi.

Dialogue with lady health workers inconclusive on third day of protest

We break our backs in this heat while officials kick back and relax in their air-conditioned rooms. We are also humans, our voices should be heard, she demanded.

"A mere Rs1,600 is our reward for participating in this five-day long polio campaign. For this measly amount our colleague died today," she stated.

When contacted by The Express Tribune, Lahore Anti-Polio Campaign Head Dr Asim said that they were aware of Iqbal's death.

"We will compensate her family according to our policy," he added.

Published in The Express Tribune, July 12th, 2018.