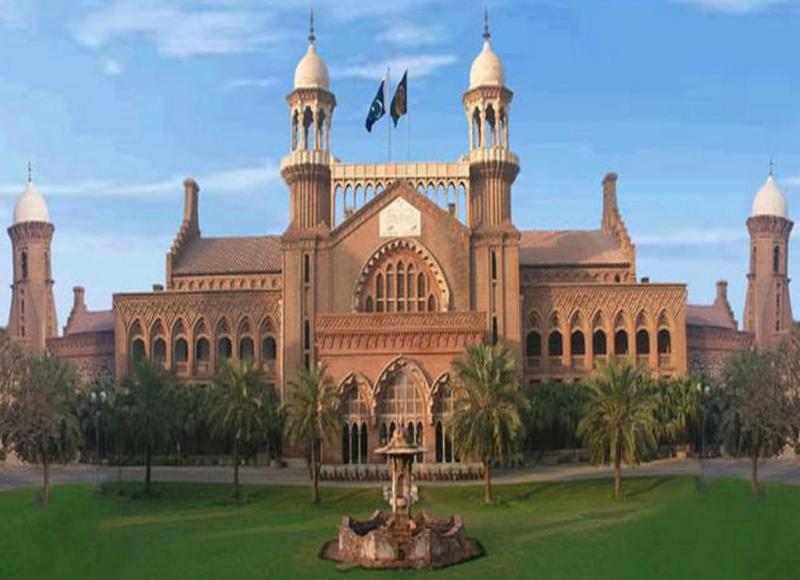 ---
LAHORE: The acceptance of nomination papers of prominent leaders have been challenged before the election tribunal of Lahore High Court (LHC).

Those facing this challenge include Pakistan Muslim League-Nawaz's (PML-N) leader Maryam Nawaz, former National Assembly speaker Sardar Ayaz Sadiq, PML-N leader Pervaiz Malik, Pakistan Tehreek-e-Insaf (PTI) leader Aleem Khan, ex-foreign minister Khwaja Asif and others.

In the appellate court PTI leader Dr Yasmin Rashid has challenged nomination papers of Maryam Nawaz for NA-125 while Pakistan Peoples Party (PPP) leader Iftikhar Shahid has challenged Aleem Khan's papers for NA-129, alleging that Aleem concealed his offshore companies in his papers.

He said that Aleem Khan did not mention details of his assets in his papers and the NAB authorities had been investigating him for having hidden properties and assets.

While a voter Sarmad Hanif has challenged the nomination papers of Khawaja Asif for NA-73, Sialkot.  The election tribunal, however, allowed Nadia Aziz of PTI to contest election in NA-90. Rashid also questioned nomination papers of Sardar Ayaz Sadiq for NA-129. In addition, nomination papers of Pervez Malik have also been challenged.

The tribunals have issued notices to the contesting candidates. A tribunal headed by Justice Faisal Zaman issued notice to PML-N leader Alia Aftab while PTI candidate Jamshaid Iqbal Cheema was also issued notice to explain his position regarding his nomination papers for NA-127.

Political leaders fail to commit to education reform

Moreover, around 300 appeals have been filed in the appellate tribunals of LHC challenging the acceptance or rejection of nomination papers by the returning officers (RO).

The long list also contains an appeal against PTI chief Imran Khan over his nomination papers for NA-131 constituency.
Filed by Advocate Mudasar Chaudhary the appeal contends that the concerned RO accepted Khan's nomination papers ignoring the facts as well as hearing their plea.

He claimed that PTI chief is no more 'Sadiq and Ameen' who told a lie while submitting nomination papers adding that Khan mentioned his two children in nomination papers while he did not bother to mention his one daughter, he argued.

Chaudhary said that Khan should appear in person before the tribunal to respond why he did not mention his daughter in his nomination papers. He urged the tribunal to reject his nomination papers and declare him disqualified for contesting the elections.

Furthermore, Khan has challenged ROs decision on the rejection of his paper from Mianwali NA-95 constituency.
In his appeal he said RO ignored the facts and rejected his nomination papers. He has alleged the RO rejected his nomination papers over an allegation of not submitting affidavit. Khan has requested the tribunal to null and void RO's decision and his nomination papers be accepted.

The appellate tribunal of LHC has issued notices to election commission and former MPA Tariq Mehmood of PP-32 on an appeal filed by Ali Asim challenging RO's decision to accept his nomination papers.

The petitioner in his appeal contended that former MPA is a working employee in Spain and receives salary while the RO accepted his nomination papers ignoring the facts. He has pleaded to the tribunal to reject Mehmood's nomination papers for hiding the facts.
The appellate tribunal would issue notice to Dr Firdous Ashiq Awan by June 25 on an appeal filed by a voter Zaid Latif of NA-72 challenging Awan's nomination papers.

History of prominent leaders attacked by aggressive protesters

The petitioner has alleged that Dr Awan did not fill a column relating to her marriage and children.

He claimed that Dr Awan had three properties but no details had been mentioned in her nomination papers. Despite raising objections the RO accepted her nomination papers, the petitioner protested.