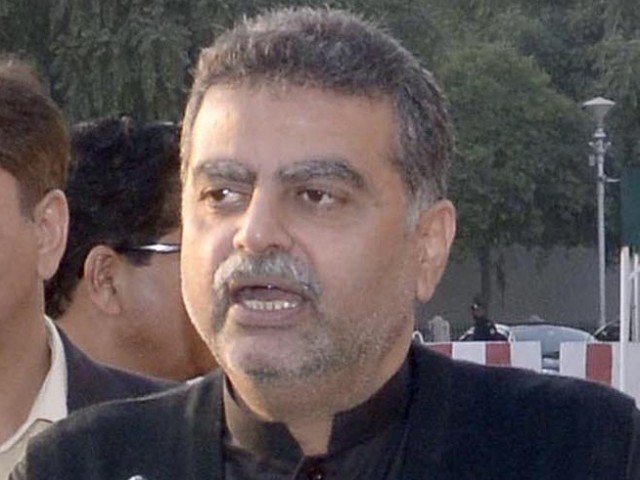 ---
LAHORE: Former Pakistan Muslim League-Nawaz (PML-N) Punjab spokesperson Zaeem Hussain Qadri announced he would run as an independent in the upcoming general elections from NA-133.

The former provincial minister alleged that only "servants of Hamza Shehbaz were being allotted tickets".  He lashed out at Hamza Shehbaz, saying, "I will not polish your shoes…Lahore is not your or Shehbaz Sharif's property."

Qadri said that Hamza should come with his team of servants and contest elections against him. He said that he was not awarded a party ticket because he did not have enough money. The former minister said that he would not compromise on his respect and would contest the election to serve the people.

He also announced that his wife had decided to withdraw her nomination from the list of priority candidate for reserve seats given from the party to Election Commission of Pakistan (ECP). Qadri said that his wife has also decided not to be on the list of "personal servants" of the party leader.

However, he clarified that his decision was not due to his failure to secure a party ticket but a consequence of a ten-year buildup. "Those who were not in the party ten years back were made ministers, he said, adding, "new entrants, despite getting ministries did not bother to defend the party."

PML-N finalises candidates amid differences in cadres

He announced he would be running as an independent candidate in NA-133. He also revealed that Syed Imran Shah would run from PP-166 and Asif Raza Baig from PP-167. Both seats fall within the boundaries of NA-133.

Former federal minister Khawaja Saad Rafique met Zaeem Qadri to pacify his concerns and asked him to wait for Shehbaz Sharif to return to Pakistan. According to party sources, he was upset with the party for giving a ticket for NA-133 to Waheed Alam Khan instead of him and then being asked to contest on a PP seat under him.

Qadri said that he was the one who stood for his party and gave his sweat and blood. He added that he was also with Kulsoom Nawaz when she protested against Musharraf.  The former minister said that he also has objections with Nawaz Sharif for ignoring him for ten years.

He also warned PML-N leaders not to make any personal comments against him. However, he said they would not have to wait for his reply if it happens.