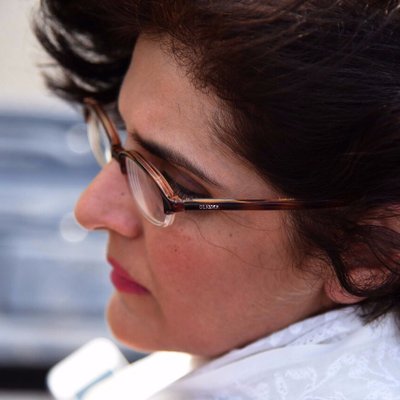 ---
ISLAMABAD: The 'abduction' of Gul Bukhari caused a furor with condemnations pouring from every quarter yet no official complaint of the incident has been filed with the police nor have they been contacted by the journalist or her family, read a report by the Inspector-General Punjab Police.

Submitted to the Senate's standing committee on human rights, the report stated that Bukhari was on her way to a private news channel's office when her car was intercepted by three vehicles at Lahore's Abid Majeed Road. Two 'unknown' persons ushered Bukhari into one of the vehicles.


Columnist Gul Bukhari back home after hours-long 'abduction' in Lahore


Following the incident, her husband, Nadir Ali, and driver, Ahmed Ali, reached a police station at 2:30am on June 6. Ali told police officials that Bukhari had been abducted.

The report adds that Ali was at the police station when he received a call confirming Bukhari had returned home safely. After telling police that he will contact them later, he rushed back to his residence without filing an official complaint.

The FIR of the incident was lodged at the police station at Sarwar Road, Lahore on report of the station house officer following which an investigation was launched, the report said.

It is pertinent to note that the report does not clarify whether Bukhari was contacted by police after her return.

Pakistan's press freedom – a pipe dream

Speaking to The Express Tribune, Chairman Standing Committee on Human Rights  Mustafa Nawaz Khokhar confirmed receiving the report. "It will be shared in the committee meeting scheduled to be held on Monday in Quetta. The issue will be taken up against after Eid in Lahore," he added.

He asserted that the committee will ensure continuous oversight of the matter.