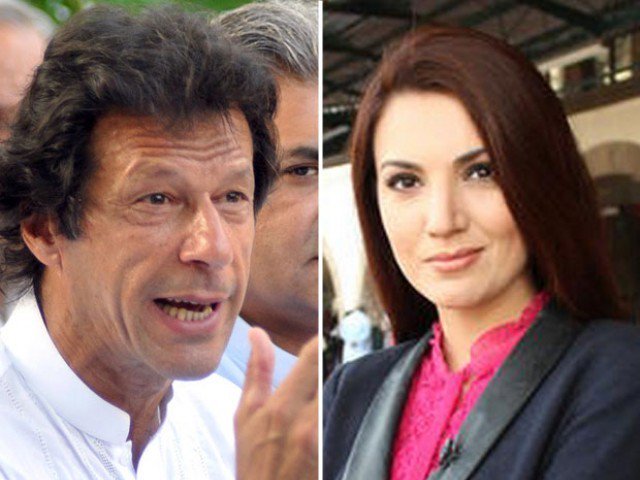 ---
Journalist Reham Khan's upcoming autobiography is not intended at influencing the forthcoming general elections "as being alleged by PTI", her lawyer said on Tuesday.

"The book, as far as I know is going to be published either in July or even August," Yasser Latif Hamdani told The Express Tribune in an exclusive interview. "It is a closely guarded secret." He added that "I haven't talked to my client about the dates as such."

Hamdani went on to say that the notion that the book is intended at influencing the elections is "entirely manufactured by the PTI [Pakistan Tehreek-e-Insaf] camp."

On the question of defamation notice sent to Reham by her first husband, a cricket legend, a British businessman, and a PTI official over the contents of her upcoming book, Hamdani said "at the moment, we have no knowledge of any such letter or legal notice being served on her. "

Stay order issued on Reham Khan's 'tell-all' book launch

Imran Khan's ex-wife's tell-all autobiography reportedly includes details of her interactions with various celebrities and her marriage with Imran. Some of those details apparently crossed a line for businessman Zulfikar Bukhari, Reham's first husband Ijaz Rehman, cricketer Wasim Akram, and PTI International Media Coordinator Anila Khawaja.

Hamdani said, "the damage that is being done here, the reputation of the people who have been named in this so-called alleged letter, of the pre-action defamation letter, that damage is being done by PTI by many political operatives like Mr. Hamza Ali Abbasi and it's not being done by my client,"

"So the defamation has happened and it has happened through PTI of these four people who have been named," he asserted.
COMMENTS (2)
Comments are moderated and generally will be posted if they are on-topic and not abusive.
For more information, please see our Comments FAQ