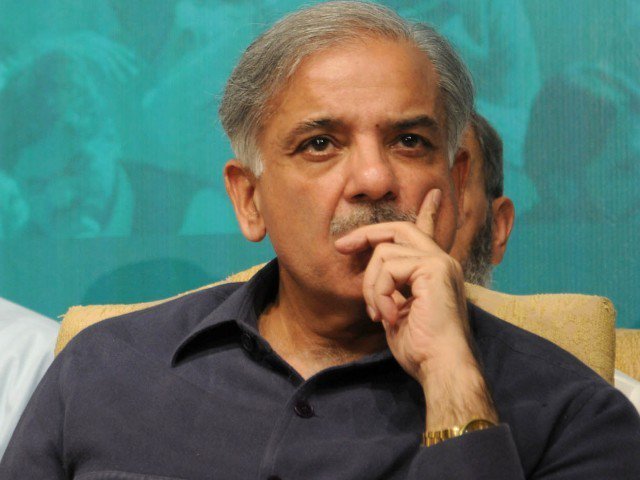 ---
LAHORE: Former Punjab chief minister Shehbaz Sharif did not turn up before a combined investigation team of the National Accountability Bureau (NAB) that is investigating into the Punjab Saaf Pani Company Case.

The NAB had summoned the CM to quiz him with regard to the project and to answer a questionnaire already provided to him. However, Shehbaz failed to appear in person and send Ameer Afzal as his representative.

The national corruption watchdog later announced to summon Shehbaz again on June 25 at 11am. On June 25, Shahbaz will no more be chief minister of Punjab.

NAB's double standards will not be allowed, vows Shehbaz Sharif

Chief Justice of Pakistan Mian Saqib Nisar had taken a suo motu notice of poor public health conditions and lack of clean drinking water in the province. During proceedings of the case, it was revealed that despite spending millions of rupees, the company could not produce even a single drop of water.

It also transpired that important hiring was made in the company contrary to merit and unjustified perks and privileges were provided to some individuals. Afterwards, NAB started investigations into the case and arrested four people.

Shehbaz appears before top court over appointment of govt officials on high salaries

NAB has already quizzed Shehbaz's son Hamza Sharif in connection with the scam. Hamza turned up once but did not show up for the second summon. Shehbaz's son in law, Imran Ali Yousaf, has also been summoned by NAB previously in connection with the scandal.

Yousaf was accused of taking millions of rupees from an accused Ikram Naveed. He had also rented out a building apartment to the company at higher rates according to NAB investigations.
COMMENTS
Comments are moderated and generally will be posted if they are on-topic and not abusive.
For more information, please see our Comments FAQ