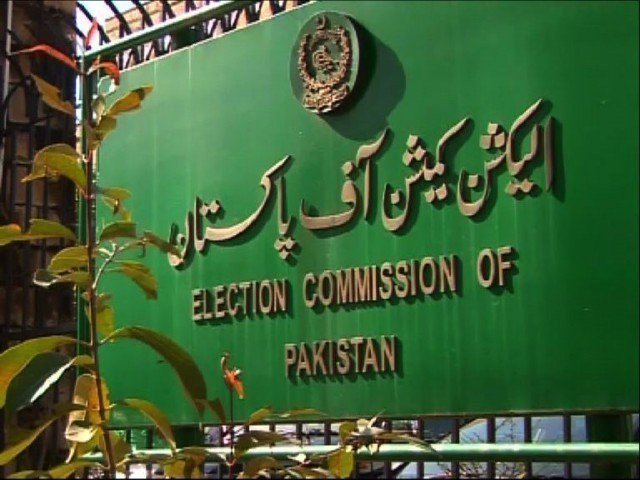 ---
LAHORE: The Election Commission of Pakistan on Monday declared June 8 as the last date for submission of nomination papers for the upcoming general elections. The papers will be issued from today (Monday), reported Express News.

"Returning officers (RO) have begun issuing the nomination papers," said the ECP.

The decision comes after Supreme Court suspended Lahore High Court's (LHC) decision rejecting the nomination papers, drafted by a parliamentary committee, for violating Article 62, 63 of the Constitution of Pakistan.

Nomination papers, filed in accordance with Election Act 2017, will be scrutinised by June 14, while appeals against decisions made by returning officers can be filled till June 19.

ECP revises dates for filing nomination papers

The security fee for national and provincial assembly nomination papers differ. National assembly nomination papers have a security fee of Rs30,000 whereas the provincial assembly papers carry a security fee of Rs20,000.

"Security fee will be held in case of less than one-fourth of votes," added the ECP.

Previously, the ECP had outlined submission dates from June 2 to June 6 while the publication of candidate names was to be made on June 7.

Top court suspends LHC order rejecting newly-drafted nomination papers

During the hearing of petitions filed by former speaker of the National Assembly Ayaz Sadiq and the ECP, Chief Justice of Pakistan (CJP) Mian Saqib Nisar asserted that the upcoming general polls will be held on July 25. "The ECP will be responsible for any delay in elections," he had said.

Sadiq and ECP challenged the LHC verdict, which stated that the new nomination forms violated Article 62, 63 of the Constitution. The petitioners' counsels had urged Justice Nisar to expedite the case as the high court's decision could delay forthcoming general polls.