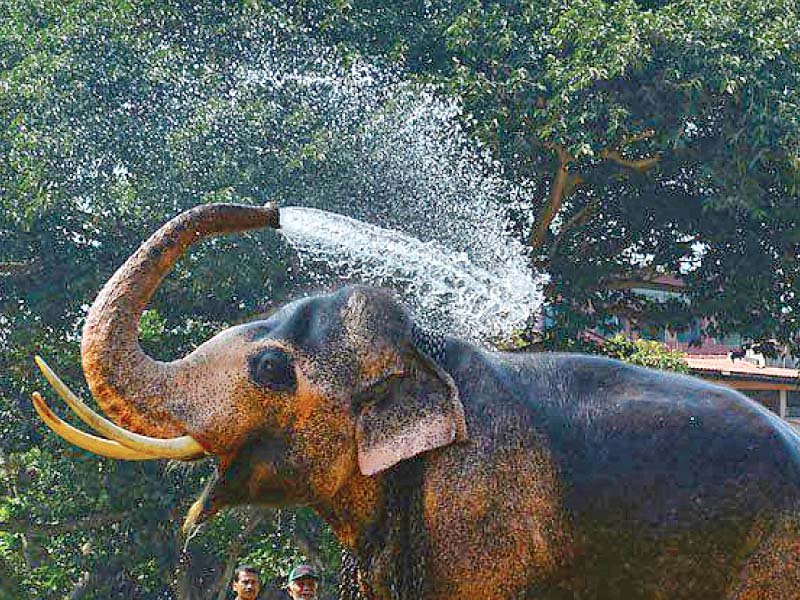 ---
LAHORE: Lahore's Safari Park will have two elephants which are likely  to arrive from Sri Lanka next month. The Sri Lankan ambassador, in an official letter, has also recommended that the elephants be gifted to Pakistan.

We have been trying to import elephants from Sri Lanka for a very long time. Finally, our relentless efforts have been successful; this will also strengthen relations between the two countries, expressed announced Punjab Wildlife and Parks Director General Khalid Ayaz.

The Sri Lankan government will soon make this long awaited dream a reality. The elephants that were purchased for Lahore Zoo are expected to arrive by the end of June, but the Sri Lankan elephants will be featured as a main attraction at Lahore Safari Park, he maintained.

Lahore's Safari Park to have two Sri Lankan elephants soon

Previously, around two years ago, the Sri Lankan government had proposed presenting elephants as a gift to Pakistan. However, the matter was left suspended after the elephant at Lahore Zoo died.

Earlier, the Punjab Wildlife Department was unable to secure a permit from CITES (the Convention on International Trade in Endangered Species of Wild Fauna and Flora) which caused a delay in importing animals for Lahore Zoo.

The department had allocated Rs13 million for importing several animals, including an elephant, a giraffe, sea horses, a Bengal tiger and a rhinoceros, to restore the zoo to its former glory. Two separate firms were tasked with the responsibility but neither were able to obtain the permit.

Published in The Express Tribune, June 1st, 2018.
COMMENTS
Comments are moderated and generally will be posted if they are on-topic and not abusive.
For more information, please see our Comments FAQ