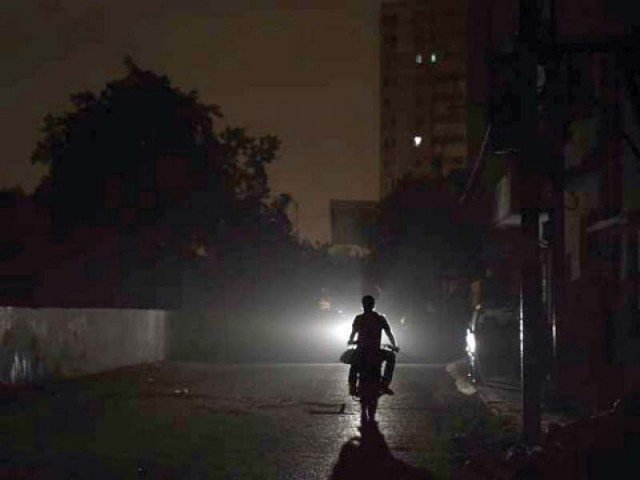 ---
LAHORE: There has been no respite from power outages in Lahore and other districts of Punjab during the holy month of Ramazan. People are facing breakdowns across the province even during Sehri and Iftar times.

Citizens claim load-shedding is being conducted under the guise of technical faults, line losses and increase in electricity demand.  The affected areas in Punjab include Multan, Sialkot, Lala Musa, Sheikhupura, Rahim Yar Khan, Gujranwala, Dera Ghazi Khan and Bahawalpur.

However, the Lahore Electric Supply Company (Lesco) strongly rejected any scheduled power outages, especially after the recent power breakdown in Punjab and Khyber-Pakhtunkhwa. However, it added that power outages, if taking place in any part of the city, were due to either overloading or the failure of transformers.

The Lesco Circle includes Lahore and its surrounding districts where the total demand for electricity currently stands at 3,640MW. "Lesco has an allocated quota of 3690MW, exceeding total demand," said a spokesperson for the power utility.

On the other hand, consumers from different parts of the city claimed they were facing load-shedding. "We are facing power outages on a regular basis. Sometimes its duration is for an hour and sometimes it is short", said Usman Ahamd, a resident of Sanda, an overcrowded area of the provincial city.

Ahmad said distribution companies need to revamp their transmission lines. "There is a need to upgrade the entire transmission system, especially transformers which often fail in extremely hot weather, resulting in much longer outages."

Shoaib Ahmed, a resident of the Walled City, claimed the same. "This is the hub of the ruling party, but we suffer load-shedding as a matter of routine.  "At present, load-shedding hours are not fixed; sometimes Lesco immediately increases the load-shedding hours and sometimes we observe zero power cuts." He asked that if the government added 10,000MW of energy, as claimed by the ruling party, why consumers were facing irregularity in power supply."

Additionally, Ahmed said that in case of thunderstorms our downpours, the transmission lines or transformers often trip. "This tripping should be the main area of focus for them. In such cases, the electricity was restored automatically, but many times we are at the mercy of Lesco staff who often use delaying tactics in electricity restoration. "

According to the Lesco spokesman, at present, there is no load-shedding in the city. "We have more allocated power than current demand, so there is no reason to conduct load-shedding as of Friday. Anyone can check Lesco's power outages schedule on our website. If any area is facing power outage, it is due to overloading."

Power cuts in other cities

The increased power cuts and sizzling temperature paralysed routine life in various cities of the province. Citizens say the load-shedding duration increased manifold in the past few days contrary to the claims of the government.

They added that load-shedding coupled with scorching heat has made their lives miserable.

Not only are the citizens deprived of water, but those who have to go to work in the morning are also disturbed.

Due to prolonged load-shedding in the province, small and medium-sized industries are also being adversely affected. The menace also presents a challenge to crop cultivation in rural areas as tube-wells stop running. People have demanded that the government bring an end to power outages and provide relief.

Earlier, Prime Minister Shahid Khaqan Abbasi, on different public occasions, reiterated that the federal government had ensured 'zero load-shedding' across the country.

Later, following persistent power outages in different areas, the federal government reviewed its policy and announced that zero load-shedding would be observed in areas where line losses, including those from power theft, were either nil or very low.

The areas where the line losses were high would see load-shedding on a regular basis as per the schedules. However, after the rise in temperature which increased power demand and caused prolonged load-shedding spells in different parts of the country, the government is set to review its existing policy in a bid to avoid public outrage.

Published in The Express Tribune, May 19th, 2018.