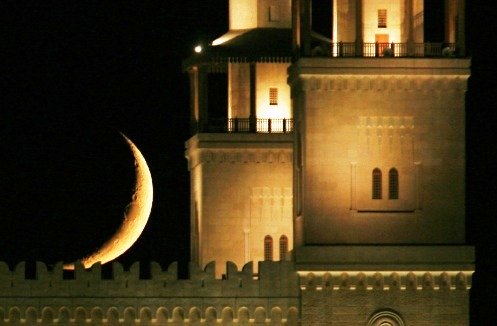 ---
KARACHI: The Sindh Inspector-General (IG) Allah Dino Khowaja announced on Wednesday that 350 new motorcycles will be provided to the Karachi police to make foolproof security arrangements in Ramazan.
IG Khowaja directed police officials concerned to set up deployment points in crime-prone areas.

He was presiding over a high-level meeting held at the Central Police Office in connection with security and traffic arrangements for Ramazan. Karachi Additional IG Mushtaq Mahar also attended the meeting.

"Extraordinary security arrangements should be made on holy occasions, including Ramazan, Youm-e-Ali and Youm-e-Quds," the IG directed.

IG Khowaja also directed all the DIGs to ensure the presence of supervisory police officers from the start to end of Taraweeh prayers and they should be in touch with the operations AIG.

2,000 security personnel to be deployed in Ramazan

He directed increased patrolling and snap-checking along with from deployment of security at shopping centres, fruit and vegetable markets, super stores and bachat bazaars while consulting with the market associations concerned.

He ordered that special police pickets and police patrolling should be made before iftari and Taraweeh prayers to curb street crime.

TTP Ameer among five arrested in Karachi

The IG announced to provide at least 350 new motorcycles to the Karachi police to make their performance better. He directed the chiefs of Hyderabad, Shaheed Benazirabad, Sukkur, Mirpurkhas and Larkana to ensure police deployment, snap-checking and patrolling on all highways, including the National Highway.

Police finalise security plan for Ramazan

Meanwhile, Home Minister Sohail Anwar Siyal stressed on ensuring implementation of the Ramazan contingency plan for this year and on extraordinary security arrangements at all mosques and open places during Taraweeh prayers.

He also stressed upon the intelligence sharing system in police stations at district and zonal levels. He gave special directions to the traffic DIG telling him to provide alternative routes for commuters.
COMMENTS
Comments are moderated and generally will be posted if they are on-topic and not abusive.
For more information, please see our Comments FAQ