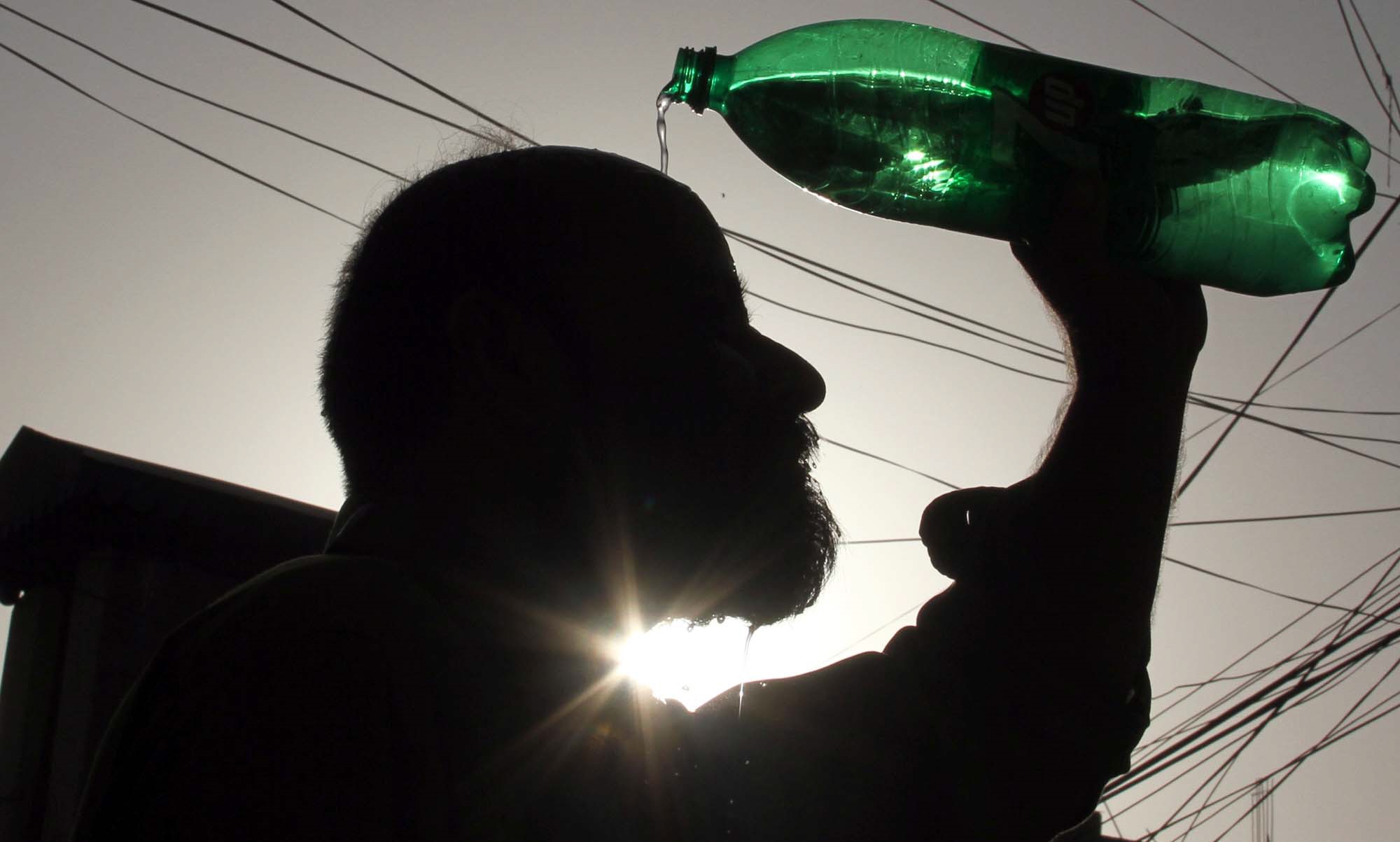 ---
ISLAMABAD: The temperature in the port city soared on Thursday as the Pakistan Meteorological Department (PMD) predicted that the current heat wave will continue in Karachi till Friday.

"It is expected that the mercury in Karachi will fluctuate between 41 and 43 degree Celsius on Thursday whereas on Friday it may touch 44 degrees Celsius," said a PMD official.

Mayor Karachi Waseem Akhtar, taking notice of the heatwave, declared an emergency in public hospitals across the city and instructed medical staff to take all appropriate measures.

Faisal Edhi and JPMC's Dr Seemin Jamali confirmed that hospitals have not yet received patients suffering from the heat.

The temperature in Karachi was recorded at 39 degree Celsius around 12 pm earlier today and is expected to rise to 44 degree Celsius by 3 pm.

Met office's heatwave warning system starts functioning

The humidity level in the metropolis is expected to remain between 10-20 per cent and is expected to drop to 15-25 per cent by Friday evening.

"However from Saturday the temperature will drop five to six degrees and will be hover between 35 to 37 degree Celsius," added the PMD meteorologist.

The PMD official added that currently there are no chances of rain in the city and the temperature usually crosses 40 degree Celsius in May.

"In Karachi, the highest ever temperature in May was 46 degree Celsius, recorded on May 22, 1981," he said.

He further said that during May and June, Karachi along with other parts of the country will experience frequent heat waves.

It is also predicted that during the months of May and June, the temperature in Pakistan, especially in Sindh and Punjab, will remain one to two degrees above normal.

Karachi's temperature expected to touch 40 degrees Celsius today

May and June are expected to remain hot and dry with chances of few showers.




COMMENTS
Comments are moderated and generally will be posted if they are on-topic and not abusive.
For more information, please see our Comments FAQ