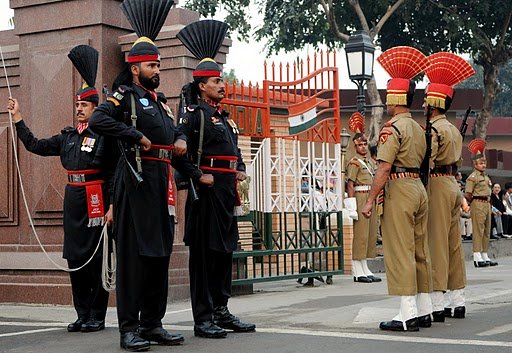 ---
LAHORE: An Indian citizen carrying a pistol went undetected Tuesday on the Wagah border following a power failure on the Pakistani side.

The weapon, which was hidden in a pressure cooker, was recovered during a snap-check at Attari border through trained dogs.

The citizen, 75-year-old Multan Ahmed had arrived in Pakistan on April 13 with his brother Nasir to meet his family in Multan.

According to Pakistan's Customs, the recurrent power outage during the day had caused the scanner to become inoperative, leading to the manual checking of the luggage.

The elderly man informed Indian immigration authorities during an investigation that a Lahore resident one Abdul Rehman had handed over a pressure cooker box to him, which, he wanted to be given over to his friend. The unnamed, however, hadn't shared the whereabouts of his friend.

Last week, Pakistan Rangers handed over a 23-year old Indian national named Dalwinder Singh to the Border Security Force (BSF) of India at Wagah check-post.

Singh had inadvertently crossed into Ballanwala village in Pakistan on March 6 last year. He thanked the Pakistan security forces for the treatment and care meted to him during his stay.

In April, an Indian lawmaker proposed the construction of another gate at the Pakistan-India border crossing at Wagah to facilitate passengers between the two countries.

Published in The Express Tribune, May 2nd, 2018.