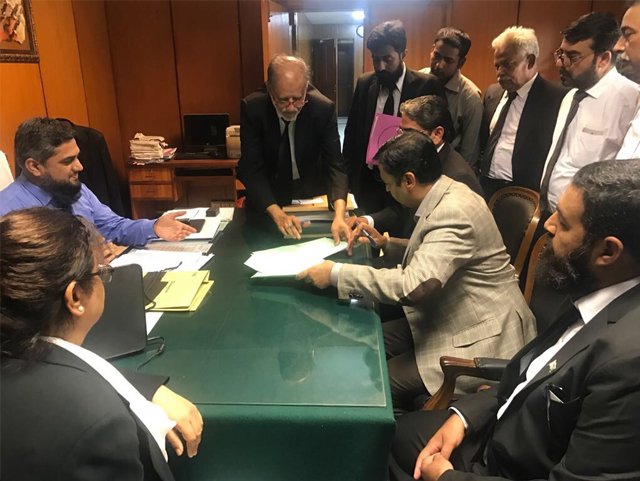 ---
KARACHI: Pak Sarzameen Party chief Mustafa Kamal on Wednesday challenged the 2017 census results in the Supreme Court (SC).

Kamal told journalists at the top court's Karachi registry that the party always had reservations over the census results. The PSP chief said the party approached the SC setting aside political overtones.

He said injustice was being meted out to both, Karachi and Pakistan. Kamal said Karachi, which constituted the nation's economic lifeline, was being treated in a step-motherly fashion.

PSP shuts its doors to Farooq Sattar: Mustafa Kamal

The PSP chief said census findings on Karachi's population were erroneous. He said the city's population currently stood at 24 million. According to census results, he said, the figure was 15.9 million. Kamal said Karachi's population stood at 21.4 million according to National Database and Registration Authority (NADRA) records.

'Millions of Karachi residents are unaccounted for,' he said. Kamal said it was baffling to see that the city's population had decreased in place of rising. He said figures had been deliberately understated.

Kamal also rapped Sindh Chief Minister Murad Ali Shah on the occasion. Taking a stand for Karachi was incumbent on Shah. This was his duty, he said. Kamal accused Shah of having done a disservice to Sindh.

Mustafa Kamal terms criticism of judiciary 'baseless'

Kamal said Karachi's share in the budget would decline due to the understated figures. He said pertinent authorities would struggle to function due to paucity of funds. Kamal said the situation would take a turn for the worse in the future.

He urged Shah to take personal interest in remedying the problem. Kamal also called on Chief Justice of Pakistan Saqib Nisar to take notice of census findings on the city's population.