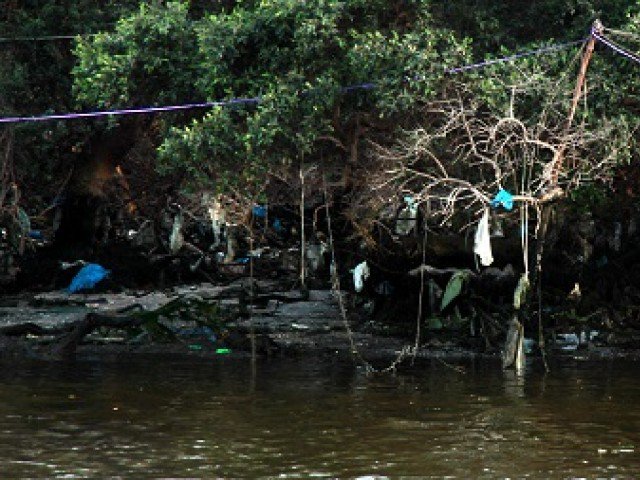 ---
The students of classes eight and nine of the Nasra School celebrated on Sunday International Earth Day by participating in a community service project.

More than 250 students from all five campuses of Saddar, Korangi, Malir, North Karachi and the Super Highway participated in the event. They were joined by teachers and other volunteers who gathered to clean a major portion of the Sea View Beach in Clifton.
Earth Day has become one of the most widely celebrated environmental events across the globe. On this day, events are held worldwide to increase awareness and appreciation of the Earth's natural environment. Currently, it is celebrated in more than 192 countries each year.

'We need to take care of mother nature'

The event was attended by Deputy Mayor Dr Arshad Vohra, who encouraged the students to keep Karachi clean.

The students of Nasra School and other volunteers gathered at the designated point at Sea View Beach and later split into smaller groups. Each group divided the coastline into smaller, workable sections. The school provided the students with gloves, trash bags and other necessary material required to clean the beach.

Earth Day: Cleaner earth, greener earth

The goal was for students to participate in a community service activity to inculcate a feeling of responsibility, community as well as to create an impact on a national level.

The first Earth Day in 1970 brought together 20 million people from all walks of life and is widely credited with the launch of the modern environmental movement. Earth Day has become a day of action that changes human behaviour and provokes policy changes. Today, the fight for a clean environment continues with increasing urgency as the effects of climate change become clearer every day.
COMMENTS
Comments are moderated and generally will be posted if they are on-topic and not abusive.
For more information, please see our Comments FAQ