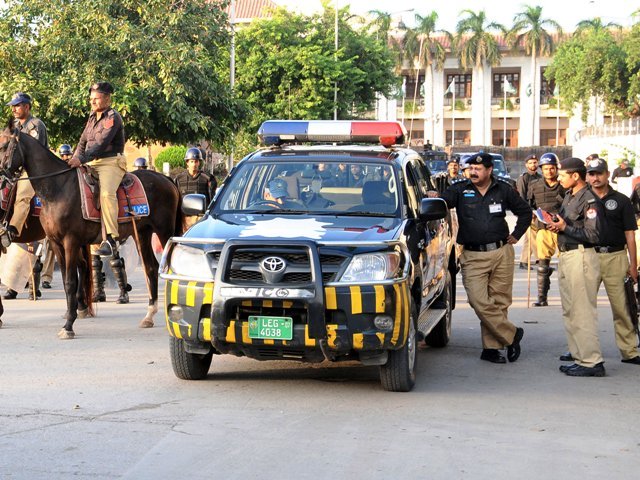 ---
LAHORE: The Chief Justice of Pakistan Mian Saqib Nisar has sought a report on Additional Sessions Judge Rafaqat Ali Gondal in the fake police encounter case of the killing of a youth named Mudassar Ali in Kasur.

A two-member bench headed by the CJP began the hearing of the suo motu case of the youth's killing. Head of the Joint Investigation Team (JIT) probing the allegations Abu Bakr Khuda Baksh presented the report. The report states that the bail pleas of Inspector Tariq Bashir Cheema and Inspector Arif have been dismissed.

Baksh, who is also additional inspector-general, informed the court that the suspects fled after their bail was dismissed. "Why weren't they caught when it was police's turn to act," the CJP inquired.

Encounter culture: When justice is riddled with bullets

AIG Baksh then informed the CJP that the additional session judge withheld the verdict for three hours during which the suspects fled.

"Find out who was the judge who withheld the decision for three hours," the CJP ordered, adding that AIG Baksh needs to present a report on the judge before the next hearing.

In February 2017, four-year-old Iman Fatima was raped and murdered in Kasur. The horrendous crime was pinned on Mudassar Ali, and the case met with speedy 'justice' – or so it seemed at the time.

A bullet put an end to his life and stamped the end of the case for Punjab police, which reveled in its success amid a plethora of child abuse and pornography cases that put Kasur, a city of 3.4 million people, in the limelight.

444 people killed in encounters under Rao Anwar, claims report

The findings in Zainab's case contradict many facts in the FIR registered in Kasur in the Iman Fatima case. FIR No 189/2017 states that Mudassar died in crossfire between gang members on the night of February 23. Constables found Mudassar lying next to a motorcycle and with a gun on the street after they arrived at the scene.

The FIR record states that Mudassar had been shot prior to the police's arrival, but they somehow managed to get him to confess to the rape and murder of Iman.