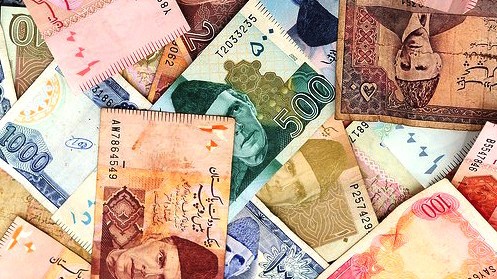 ---
KARACHI: Pressure from import payments sent the rupee to a record low against the dollar on Thursday and dealers expected the slide to continue in coming days.

The rupee ended at 85.15/22 to the dollar, compared with Wednesday's close of 85.08/15.

"The rupee had been traded between the levels of 85.25/35," said a currency dealer. Another dealer said the rupee was traded at 85.34 to the dollar.

Dealers also speculated that there could have been some verbal intervention from the State Bank of Pakistan (SBP) to support the rupee between 85.18/22 after it hit 85.34.

The rupee's previous record low was set in February when it eased to 85.15.

The rupee has lost 0.99 per cent against the dollar this year after losing 6.17 per cent last year and a 22.12 per cent slide in 2008.

Forex reserves

Foreign exchange reserves rose to $15.95 billion in the week ended May 21, up from $15.05 billion the previous week, a central bank official said on Thursday.

Reserves held by the State Bank of Pakistan rose to $12.25 billion from $11.27 billion a week earlier, while those held by commercial banks eased to $3.70 billion from $3.78 billion, said Syed Wasimuddin, the chief spokesman for the State Bank.

"The International Monetary Fund's (IMF) fifth tranche is reflected in the foreign exchange reserve data," said Wasimuddin.

Pakistan received a fifth tranche, amounting to $1.13 billion, of an $11.3 billion IMF loan this month.

The IMF loan package was agreed in November 2008 to help avert a balance of payments crisis and shore up reserves.

Pakistan's foreign reserves hit a record high of $16.5 billion in October 2007 but fell steadily to $6.6 billion by November 2008, largely because of a soaring import bill.

Published in the Express Tribune, May 28th, 2010.