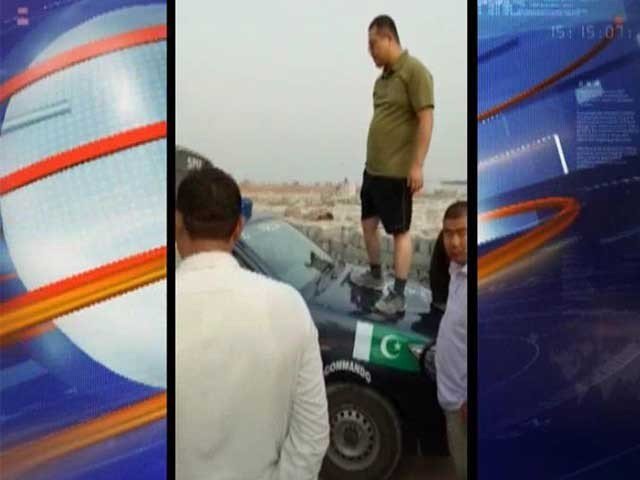 ---


Chinese engineers working on the China-Pakistan Economic Corridor (CPEC) in Khanewal got into a physical altercation with local police on Wednesday, Express News reported.

The incident took place in Kabirwala tehsil of Khanewal. Chinese engineers working on the M4 motorway got into an argument with the police which escalated into a physical fight.

Tightening security: Sindh govt for registration of Chinese nationals

According to reports, the Chinese citizens tried to leave their camp without security. For their safety, the police officials tried to stop them, irking the Chinese and leading to the argument.

The Chinese engineers lashed out at the security officers and the project engineer Danny threw a chair at the squad incharge. At this point, another Chinese citizen climbed on top of a police mobile. In a further provocation, the Chinese citizens cut off electricity supply to the police camp.

The local police tried to take the situation under control by locking the Chinese citizens in their camps.

Two Chinese ATM fraudsters held in Karachi

After hearing of the altercation, Assistant Commissioner Kabirawala and Deputy Superintendent of Police reached the incident site and tried to resolve the issue through talks. The Chinese citizens, however, refused negotiations and the situation is tense.

Foreign engineers are working in Faisalabad and Multan on the motorway project.