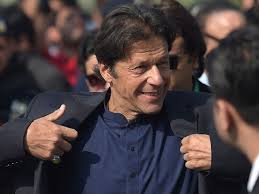 ---
ISLAMABAD: Pakistan Tehreek-e-Insaf (PTI) on Monday unveiled a detailed procedure for the selection of party candidates – from submission of applications to selection criteria and deadlines for final announcement of the successful contestants – intending to contest the next general elections.

The meeting chaired by PTI chairman Imran Khan was called in Bani Gala and was attended by members of parliamentary boards of Punjab, Sindh, Khyber-Pakhtunkhwa (K-P), Islamabad, and FATA.

An official statement issued read that, truthfulness, loyalty to the party, ability to contest and win election were declared as the four basic qualities party leadership would evaluate in a candidate before awarding tickets for national and provincial assemblies.

Moreover, an application for ticket aspirants is available on the party's official website which the party announced itself as being the first political party of Pakistan to do so. The credentials of successful applications would also be placed on the website.

Submission of a fee amounting to Rs50, 000 is mandatory for applicants applying for provincial assembly ticket, while Rs100, 000 for national assembly seat applicants.

Political decisions: PTI lawmaker's son joins PML-N

A PTI spokesperson said that the board meeting decided to start process of finalization of party candidates for the 2018 general elections. He claimed that PTI was the first party in the country that has decided to introduce online system to award party tickets and make online documentation of the particulars of applicants.

The meeting also discussed in detail the procedure regarding final selection of candidates for the assemblies.

According to the schedule issued, the parliamentary board will again meet on April 14 and 15 to review the applications of candidates belonging to Punjab and Islamabad Capital Territory (ICT) respectively.

Subsequently, another meeting will be called on April 17 and 18 to evaluate applications of candidates from Khyber Pakhtunkhwa and Federally Administered Tribal Areas (FATA) respectively. Similarly, the board would review the applications of candidates from Sindh and Balochistan on April 20 and April 25 respectively.

The PTI spokesperson said that all applications would be reviewed on merit and on the parameters set by the board. He further said that parliamentary panel would shortlist the candidates and Imran Khan who would himself chair all the scheduled board meetings, will give final approval of the shortlisted candidates.

The meeting also strongly condemned the brutalities of Indian forces being committed in Indian Occupied Kashmir and expressed full support to the people of Kashmir in their struggle for independence.